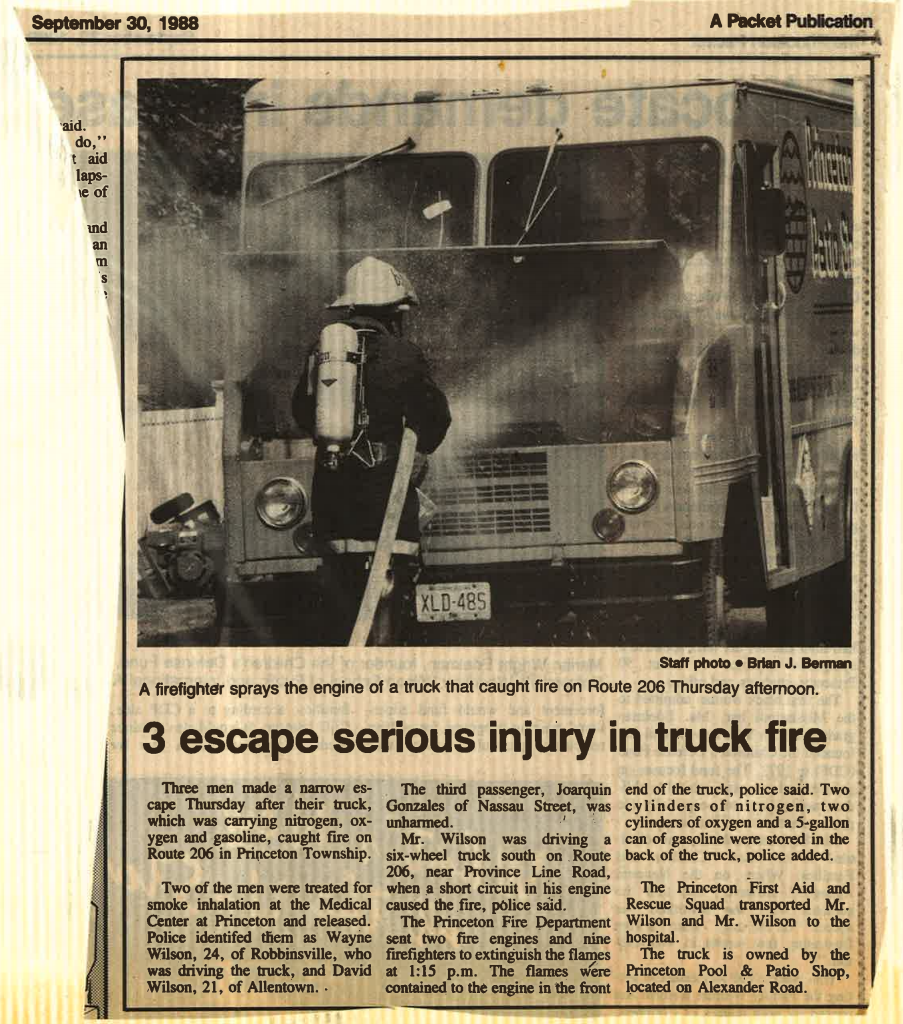 Princeton Packet
30 September, 1988
3 escape serious injury in truck fire
Three men made a narrow escape Thursday after their truck, which was carrying nitrogen, oxygen and gasoline, caught fire on Route 206 in Princeton Township.
Two of the men were treated for smoke inhalation at the Medical Center at Princeton and released. Police identified them as Wayne Wilson, 24, of Robbinsville, who was driving the truck, and David Wilson, 21, of Allentown.
The third passenger, Joarquin Gonzalez of Nassau Street, was unharmed.
Mr. Wilson was driving a six-wheel truck south on Route 206, near Province Line Road, when a short circuit in his engine caused the fire, police
The Princeton Fire Department sent two fire engines and nine firefighters to extinguish the flames at 1:15 p.m. The flames were contained to the engine in the front end of the truck, police said. Two cylinders of nitrogen, two cylinders of oxygen and a 5•gallon can of gasoline were stored in the back of the truck, police added.
The Princeton First Aid and Rescue Squad transported Mr. Wilson and Mr. Wilson to the hospital. The truck is owned by the Princeton Pool & Patio Shop, located on Alexander Road.
---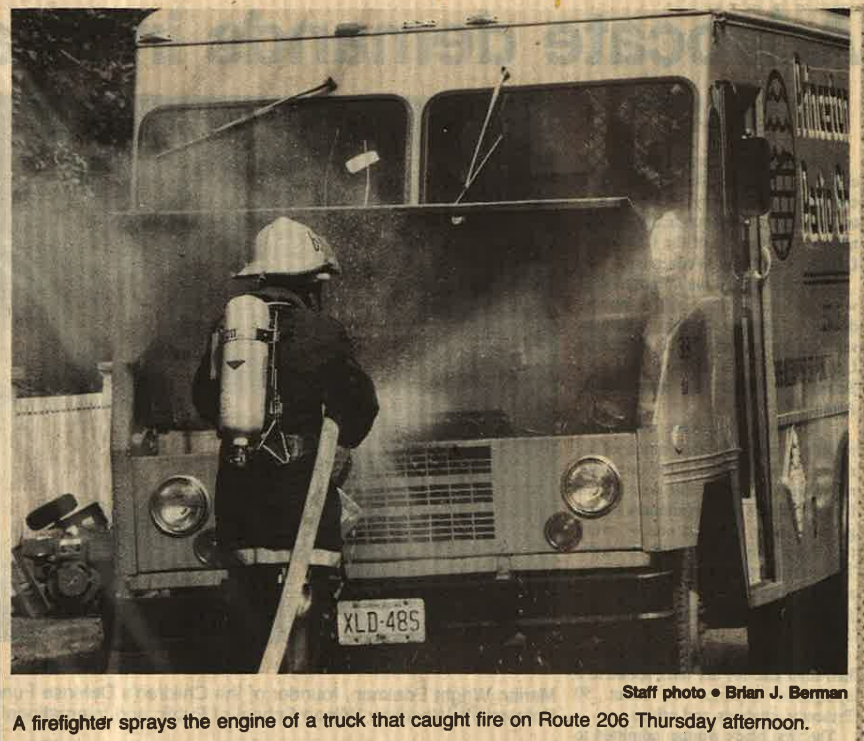 Staff photo • Brian J. Berman
A firefighter sprays the engine of a truck that caught fire on Route 206 Thursday afternoon.