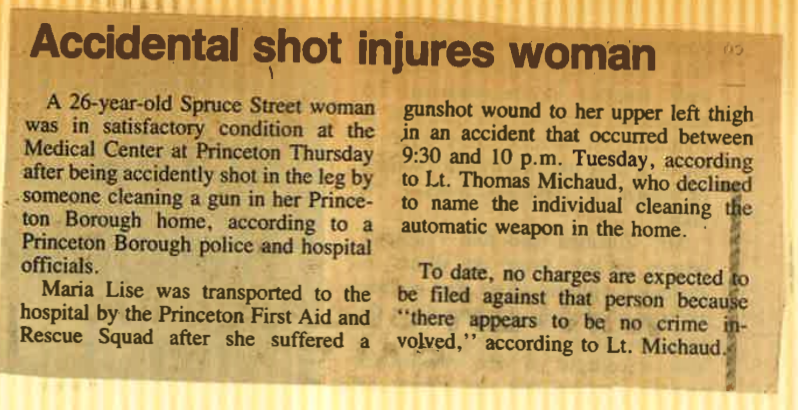 Princeton Packet
14 January, 1986 (~estimated)
Accidental shot injures woman
A 26-year-old Spruce Street woman was in satisfactory condition at the Medical Center at Princeton Thursday after being accidentally shot in the leg by someone cleaning a gun in her Prince-ton Borough home, according to a Princeton Borough police and hospital officials.
Maria Lise was transported to the hospital by the Princeton First Aid and Rescue Squad after she suffered a gunshot wound to her upper left thigh in an accident that occurred between 9:30 and 10 p.m. Tuesday, according to Lt. Thomas Michaud, who declined to name the individual cleaning tie automatic weapon in the home.
To date, no charges arc expected to be filed against that person because "there appears to be no crime involved," according to Lt. Michaud.