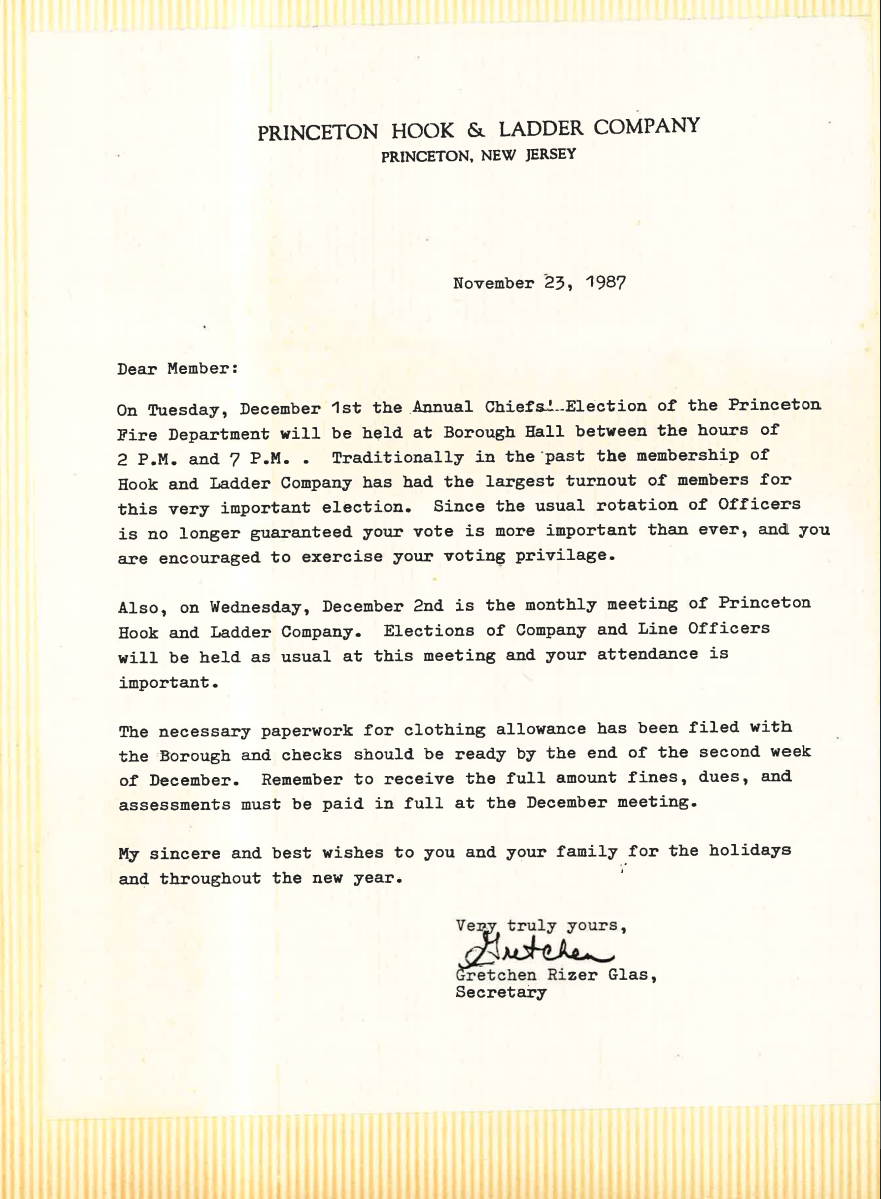 PRINCETON HOOK & LADDER COMPANY PRINCETON, NEW JERSEY
November 23, 1987
Dear Member:
On Tuesday, December 1st the Annual Chiefs! Election of the Princeton Fire Department will be held at Borough Hall between the hours of 2 P.M. and 7 P.M. . Traditionally in the past the membership of Hook and Ladder Company has had the largest turnout of members for this very important election. Since the usual rotation of Officers is no longer guaranteed your vote is more important than ever, and you are encouraged to exercise your voting privilege.
Also, on Wednesday, December 2nd is the monthly meeting of Princeton Hook and Ladder Company. Elections of Company and Line Officers will be held as usual at this meeting and your attendance is important.
The necessary paperwork for clothing allowance has been filed with the Borough and checks should be ready by the end of the second week of December. Remember to receive the full amount fines, dues, and assessments must be paid in full at the December meeting.
My sincere and best wishes to you and your family for the holidays and throughout the new year.
Very truly yours,
Gretchen Rizer Glas,
Secretary