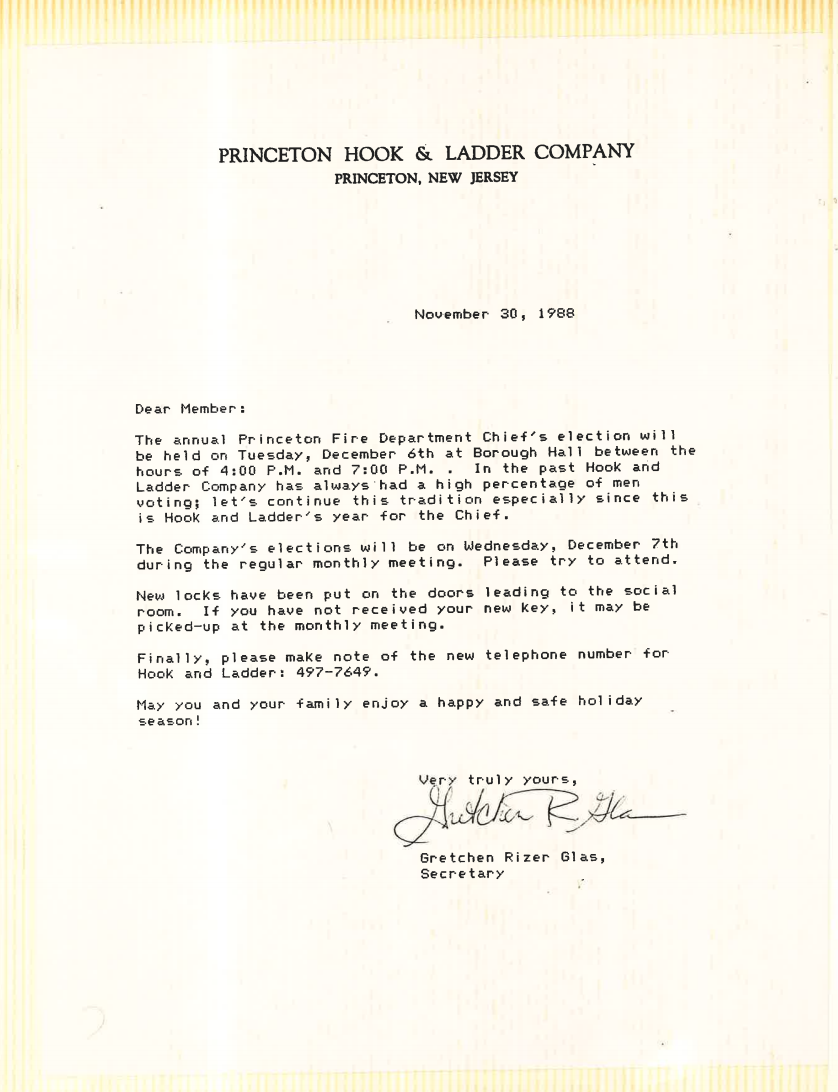 PRINCETON HOOK & LADDER COMPANY PRINCETON, NEW JERSEY
November 30, 1988
Dear Member.
The annual Princeton Fire Department Chief's election will be held on Tuesday, December 6th at Borough Hall between the hours of 4:00 P.M. and 7.00 P.M.  In the past Hook and Ladder Company has always had a high percentage of men voting! let's continue this tradition especially since this is Hook and Ladder's year for the Chief.
The company's election will be on Wednesday, December 7th during the regular monthly meeting. Please try to attend.
New locks have been put on the doors leading to the social room. If you have not received your new key, it may be picked-up at the monthly meeting.
Finally, please make note of the new telephone number for Hook and Ladder:; 497-7649.
May you and your family enjoy a happy and safe holiday season!
Very truly yours,
Gretchen Ricer Olas,
Secretary