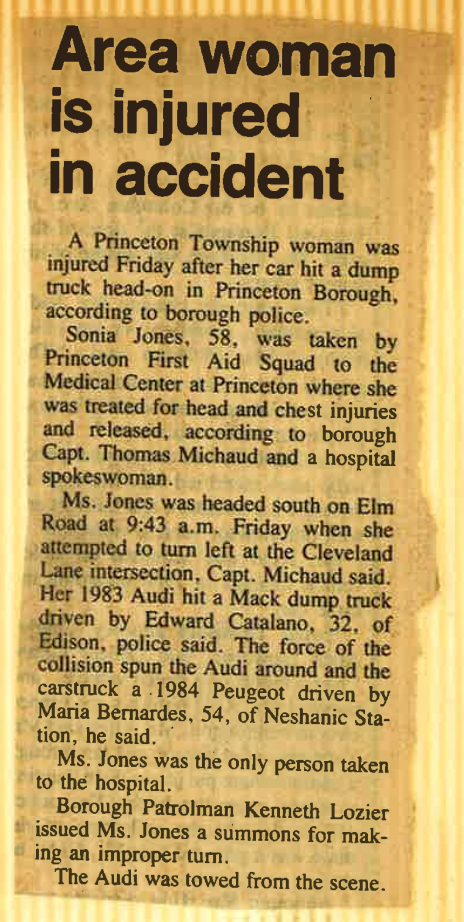 26 March, 1986 (~estimated)
Area woman is injured in accident 
A Princeton Township woman was injured Friday after her car hit a dump truck head-on in Princeton Borough, according to borough police. 
Sonia Jones, 58, was taken by Princeton First Aid Squad to the Medical Center at Princeton where she was treated for head and chest injuries and released, according to borough Capt. Thomas Michaud and a hospital spokeswoman.
Ms. Jones was headed south on Elm Road at 9:43 a.m. Friday when she attempted to turn left at the Cleveland Lane intersection, Capt. Michaud said. Her 1983 Audi hit a Mack dump truck driven by Edward Catalano, 32, of Edison, police said. The force of the collision spun the Audi around and the car struck a 1984 Peugeot driven by Maria Bemardes, 54, of Neshanic Station, he said. 
Ms. Jones was the only person taken to the hospital. 
Borough Patrolman Kenneth Lozier issued Ms. Jones a summons for making an improper turn. 
The Audi was towed from the scene.