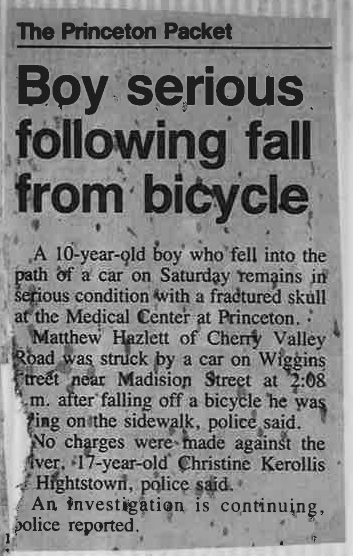 Princeton Packet
9 November 1983
(date estimated)
Boy serious following fall from bicycle
A 10-year-old boy who fell into the path of a car on Saturday remains in serous condition with a fractured skull at the Medical Center at Princeton.
Matthew Hazlett of Cherry Valley Road was struck by a car on Wiggins Street near Madison Street at 2:08 after falling off a bicycle he was riding on the sidewalk, police said.
No charges were made against the driver,  17-year-old Christine Kerollis of Hightstown, police said.
An investigation is continuing, police reported.