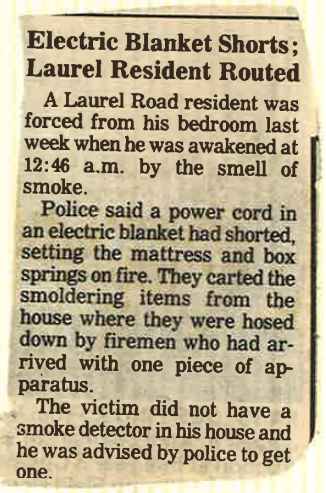 Princeton Packet
3 October, 1986
Electric Blanket Shorts; Laurel Resident Routed
A Laurel Road resident was forced from his bedroom last week when he was awakened at 12:46 a.m. by the smell of smoke.
Police said a power cord in an electric blanket had shorted, setting the mattress and box springs on fire. They carted the smoldering items from the house where they were hosed down by firemen who had arrived with one piece of apparatus.
The victim did not have a smoke detector in his house and he was advised by police to get one.