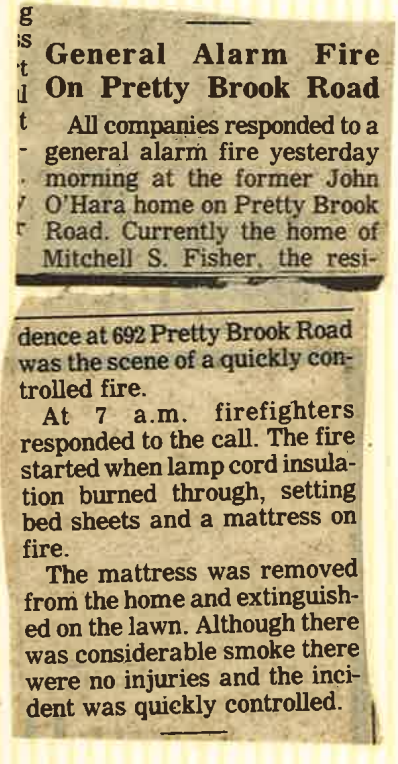 20 March, 1987 (~estimated)
General Alarm Fire On Pretty Brook Road
All companies responded to a general alarm fire yesterday morning at the former John O'Hara home on Pretty Brook Road. Currently the home of Mitchell S. Fisher. the residence at 692 Pretty Brook Road was the scene of a quickly controlled fire.
At 7 a.m. firefighters responded to the call. The fire started when lamp cord insulation burned through, setting bed sheets and a mattress on fire.
The mattress was removed from the home and extinguished on the lawn. Although there was considerable smoke there were no injuries and the incident was quickly controlled.