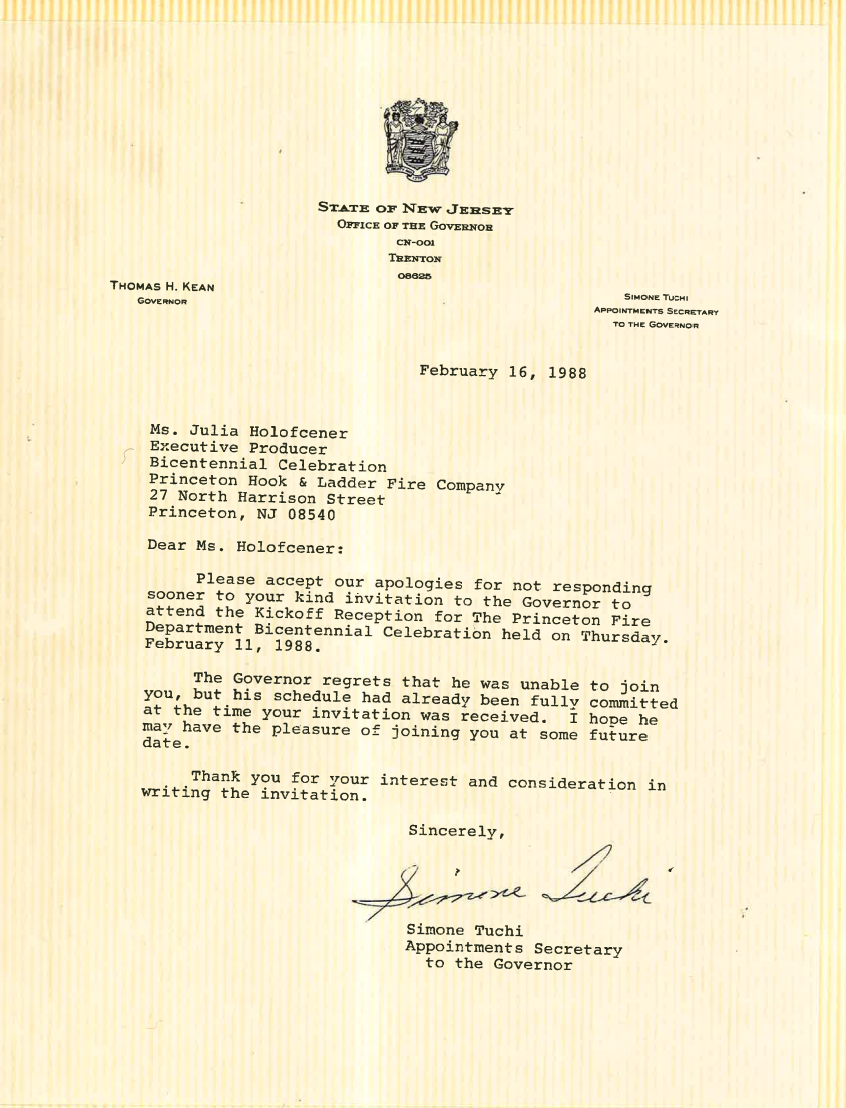 16 February , 1988
Dear Ms. Holofcener,
Please accept our apologies for not responding sooner to your kind invitation to the Governor to attend the Kickoff Reception for The Princeton Fire Department Bicentennial Celebration held on Thursday. February 11, 1988.
The Governor regrets that he was unable you, but his schedule had already been fully at the time your invitation was received. I hope he may have the pleasure of joining you at some date.
Thank you for your interest and consideration in writing the invitation.
Sincerely,
Simone Tuchi
Appointments Secretary to the Governor