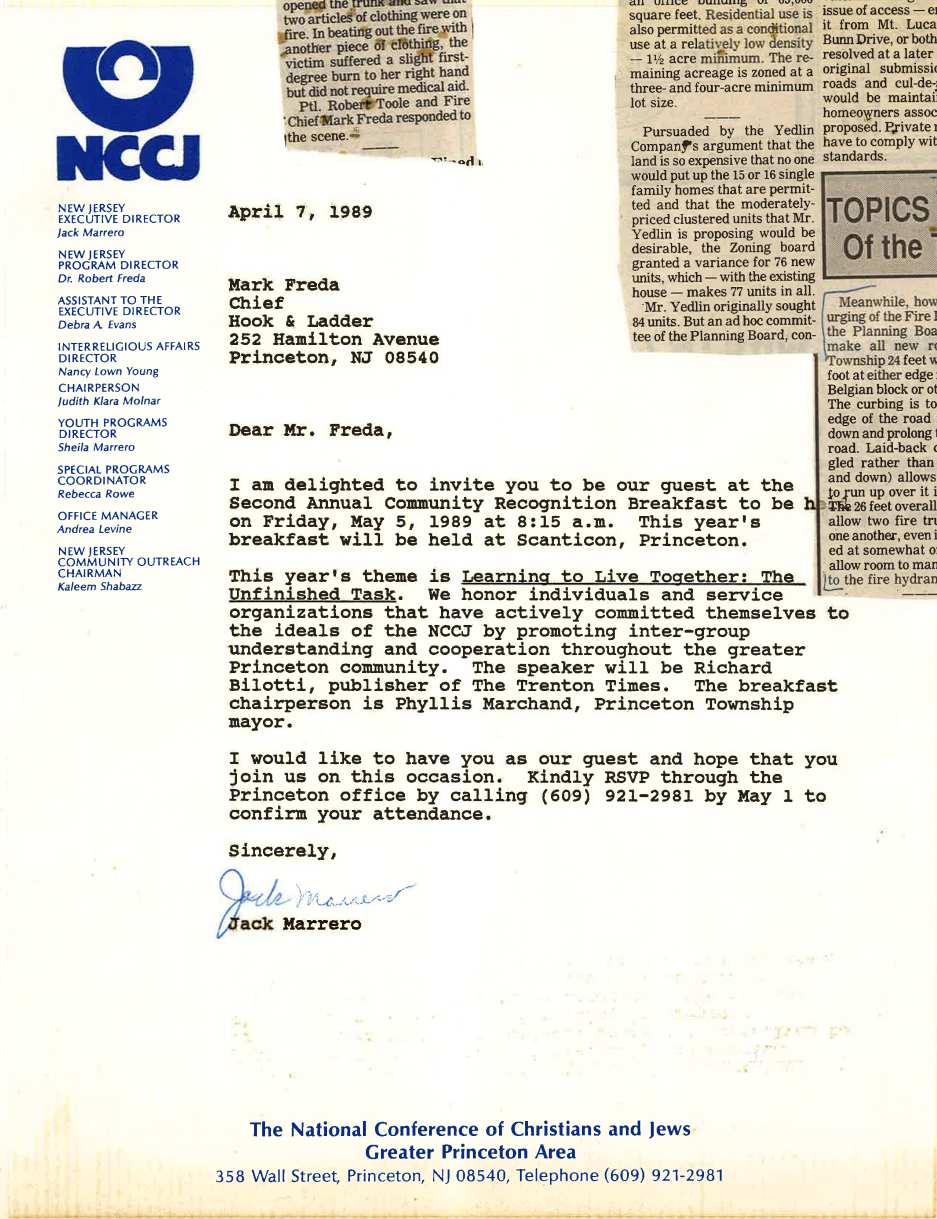 7 April, 1989
Mark Freda
Chief
Hook & Ladder
252 Hamilton Avenue
Princeton, NJ, 08540
Dear Mr. Freda,
I am delighted to invite you to be our guest at the Second Annual Community Recognition Breakfast to be held on Friday, May 5, 1989 at 8:15 a.m. This year's breakfast will be held at Scanticon, Princeton.
This year's theme is Learning to Live Together: The Unfinished Task. We honor individuals and service organizations that have actively committed themselves to the ideals of the NCCJ by promoting inter-group understanding and cooperation throughout the greater Princeton community. The speaker will be Richard Bilotti, publisher of The Trenton Times. The breakfast chairperson is Phyllis Marchand, Princeton Township mayor.
I would like to have you as our guest and hope that you join us on this occasion. Kindly RSVP through the Princeton office by calling (609) 921-2981 by May 1 to Gunfire your attendance.
Sincerely,
Jack Marrero