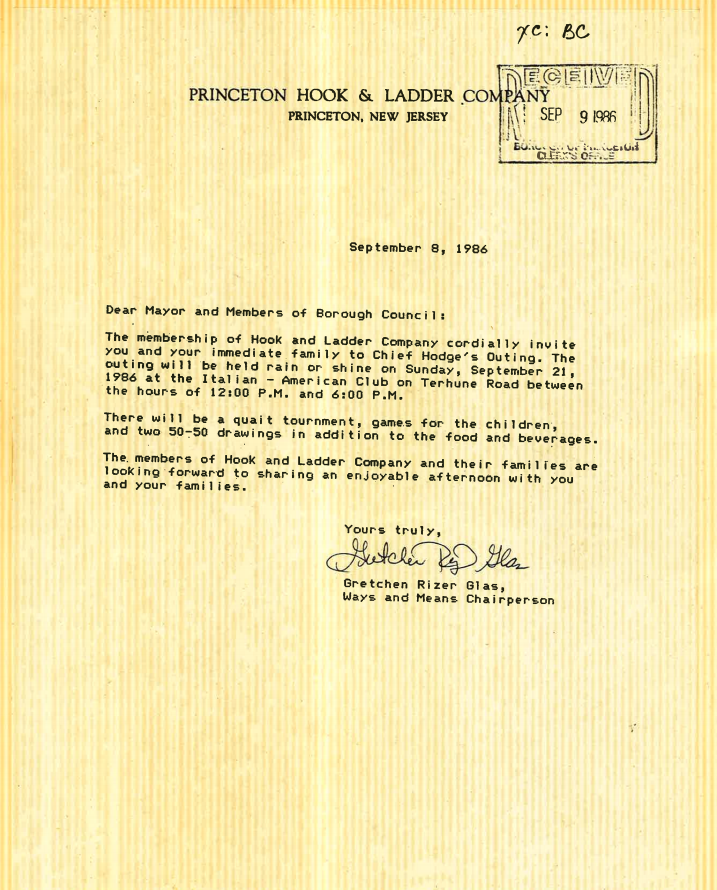 Dear Mayor and Members of Borough Council:
The membership of Hook and Ladder Company cordially invite you and your immediate family to Chief Hodge's Outing. The outing will be held rain or shine on Sunday, September 21, 1986 at the Italian – American Club on Terhune Road between the hours of 12:00 p.m. and 6:00 p.m.
There will be a quait tournament, games for  the children, and two 50-50 drawings in addition to the food and beverages.
The members of Hook and Ladder and their families are looking forward to sharing an enjoyable afternoon with you and your families.
Yours Truly,
Gretchen Rizer Glas,
Ways and Means Chairperson