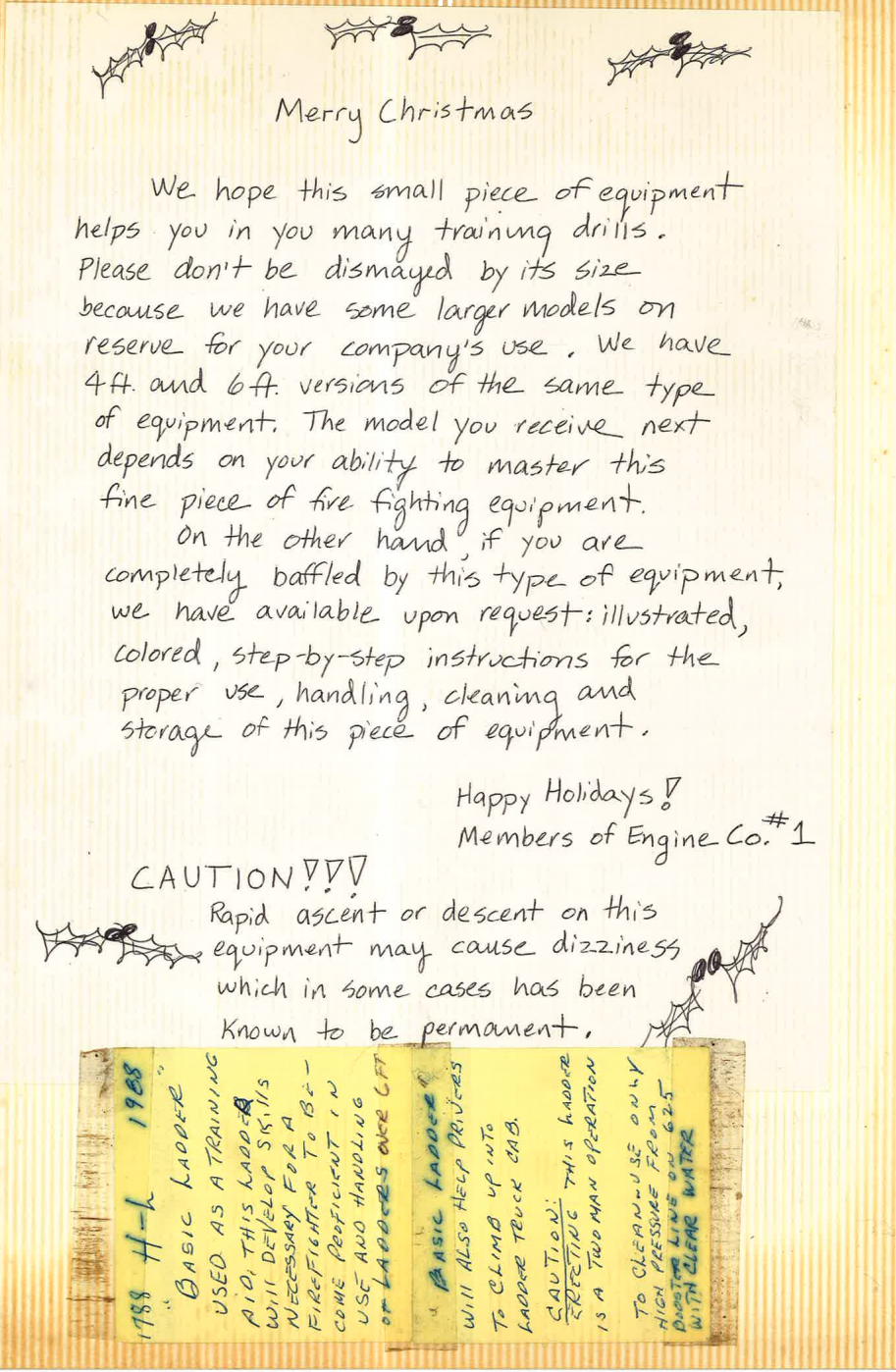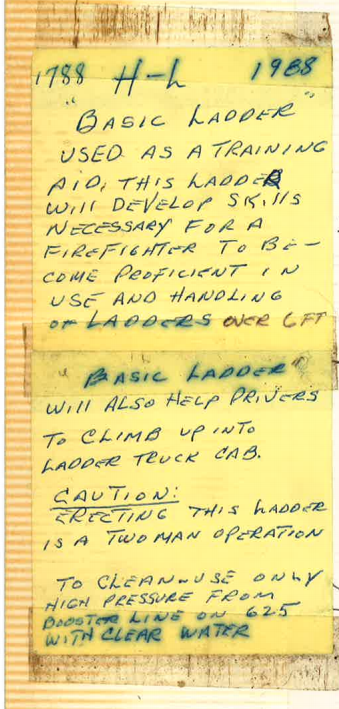 25 December, 1989 (~estimated)
MERRY CHRISTMAS
We hope this small piece of equipment helps you in you many training drills. Please don't be dismayed by its size because we have some similar larger models on reserve for your company's use. We have 4ft. and 6ft. versions of the same type of equipment. The model you recieve next depends on your ability to master this fine piece of fire fighting equipment.
On the other hand, if you are completely baffled by this type of equipment, we have available upon request: illustrated, colored, step-by-step instructions for the proper use, handling, cleaning and storage of this piece of equipment.
---
1788 H-L 1988
"BASIC LADDER"
Used as a training aid. This ladder will develop skills necessary for a firefighter to become proficient in use and handling on ladders over 6ft.
Will also help drivers to climb up into ladder truck cab
CAUTION:
Erecting this ladder is a two man operation.
To clean – use only high pressure from booster line on 625 with clear water