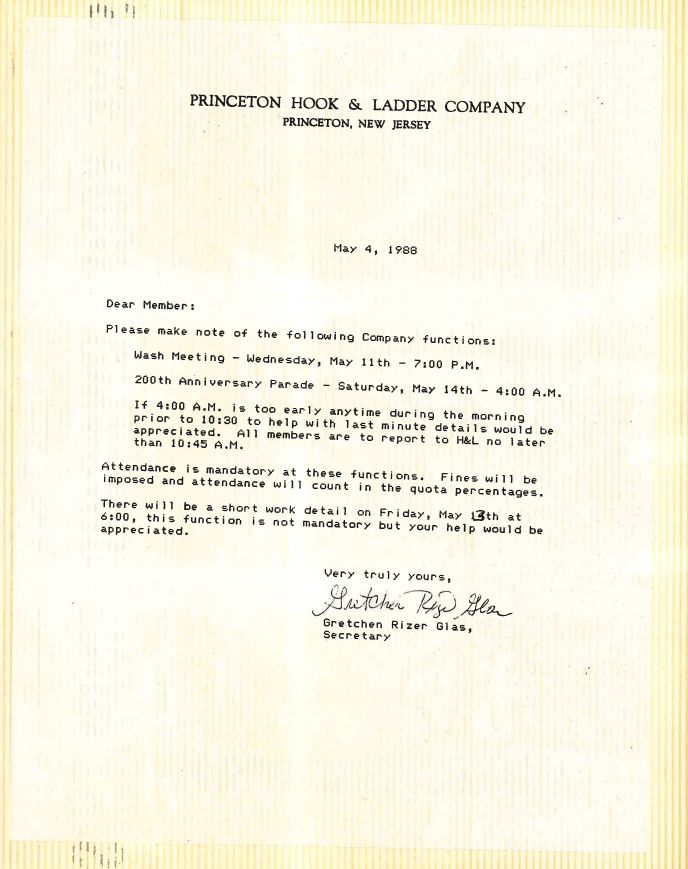 4 May, 1988
PRINCETON HOOK & LADDER COMPANY PRINCETON, NEW JERSEY
Dear Member:
Please make note of the following Company functions:
Wash Meeting – Wednesday, May 11th – 7:00 P.M.
200th Anniversary Parade – Saturday. Mar 14th – 4:00 A.M.
If 4,00 A.M. is too early anytime during the morning prior to 10,30 to help with last minute details would be appreciated. All members are to report to H&L no later than 10:45 A.M.
Attendance is mandatory at these functions. Fines will be imposed and attendance will count in the quota percentages.
There will be a short work detail on Friday, MAY 13th at 6:00, this function is not mandatory but your help would be appreciated.
Very truly yours,
Gretchen Rizer Glas