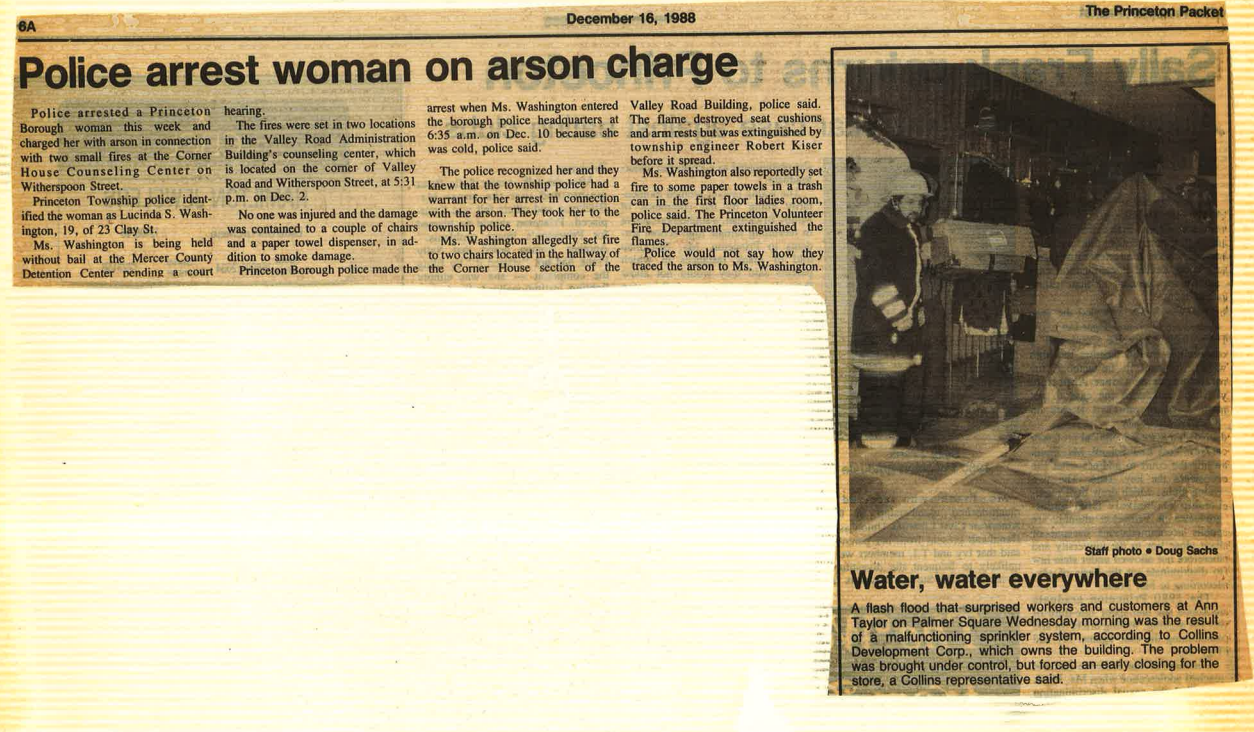 Princeton Packet
16 December, 1988
Police arrest woman on arson charge
Police arrested a Princeton Borough woman this week and charged her with arson in connection with two small fires at the Corner House Counseling Center on Witherspoon Street. Princeton Township police identified the woman as Lucinda S. Washington, 19, of 23 Clay St.
Ms. Washington is being held without bail at the Mercer County Detention Center pending a court hearing.
The fires were set in two locations in the Valley Road Administration Building counseling center, which is located on the corner of Valley Road and Witherspoon Street, at 5:31 p.m. on Dec. 2
No one was injured and the damage was contained to a couple of chairs and a paper towel dispenser, in addition to smoke damage.
Princeton Borough police made the arrest when Ms. Washington entered the borough police headquarters at 6:35 a.m. on Dec. 10 because she was cold, police said.
The police recognized her and they knew that the township police has a warrant for her arrest in connection with the arson. They took her to the township police.
Ms. Washington allegedly set fire to two chairs located in the hallway of the Corner House section of the Valley Road Building, police said. The flame destroyed seat cushions and armrests but was extinguished by township engineer Robert Kiser before it spread. Ms. Washington also reportedly set fire to some paper towels in a trash can in the first floor ladies room, police said. The Princeton Volunteer Fire Department extinguished the flames.
Police would not say how they traced the arson to Ms. Washington.
---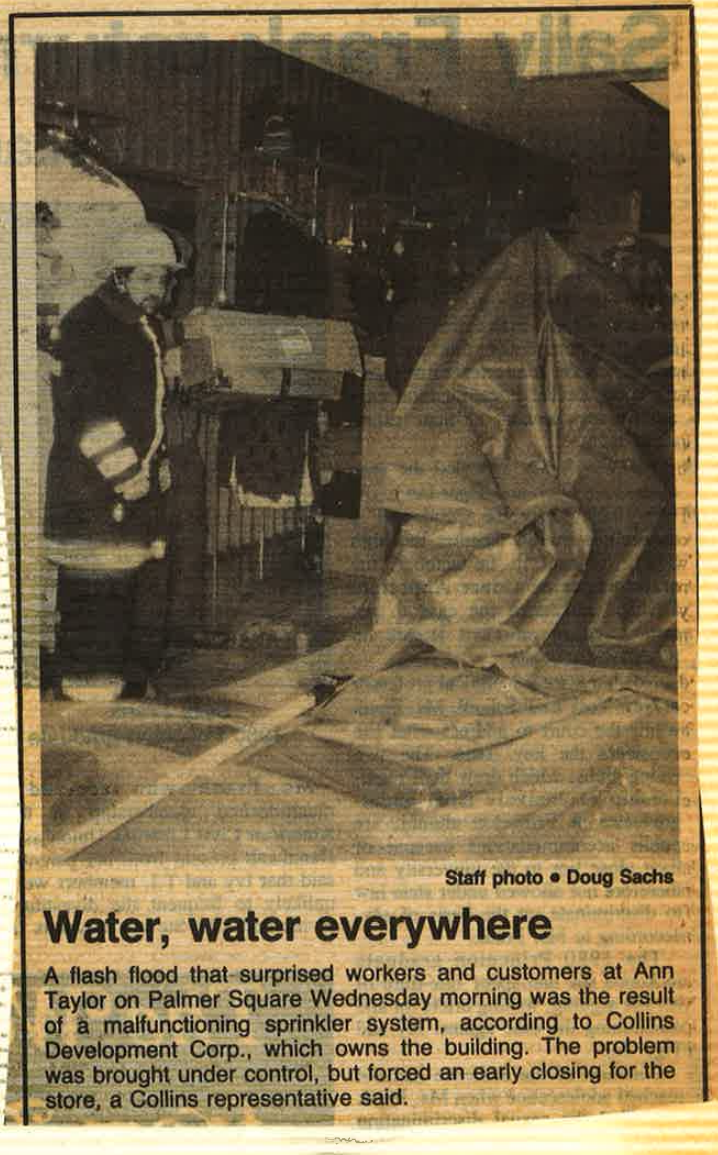 Water, water everywhere
A flash flood that surprised workers and customers at Ann Taylor on Palmer Square Wednesday morning was the result of a malfunctioning sprinkler system, according to Collins Development Corp., which owns the building. The problem was brought under control, but forced an early closing for the store, a Collins representative said.