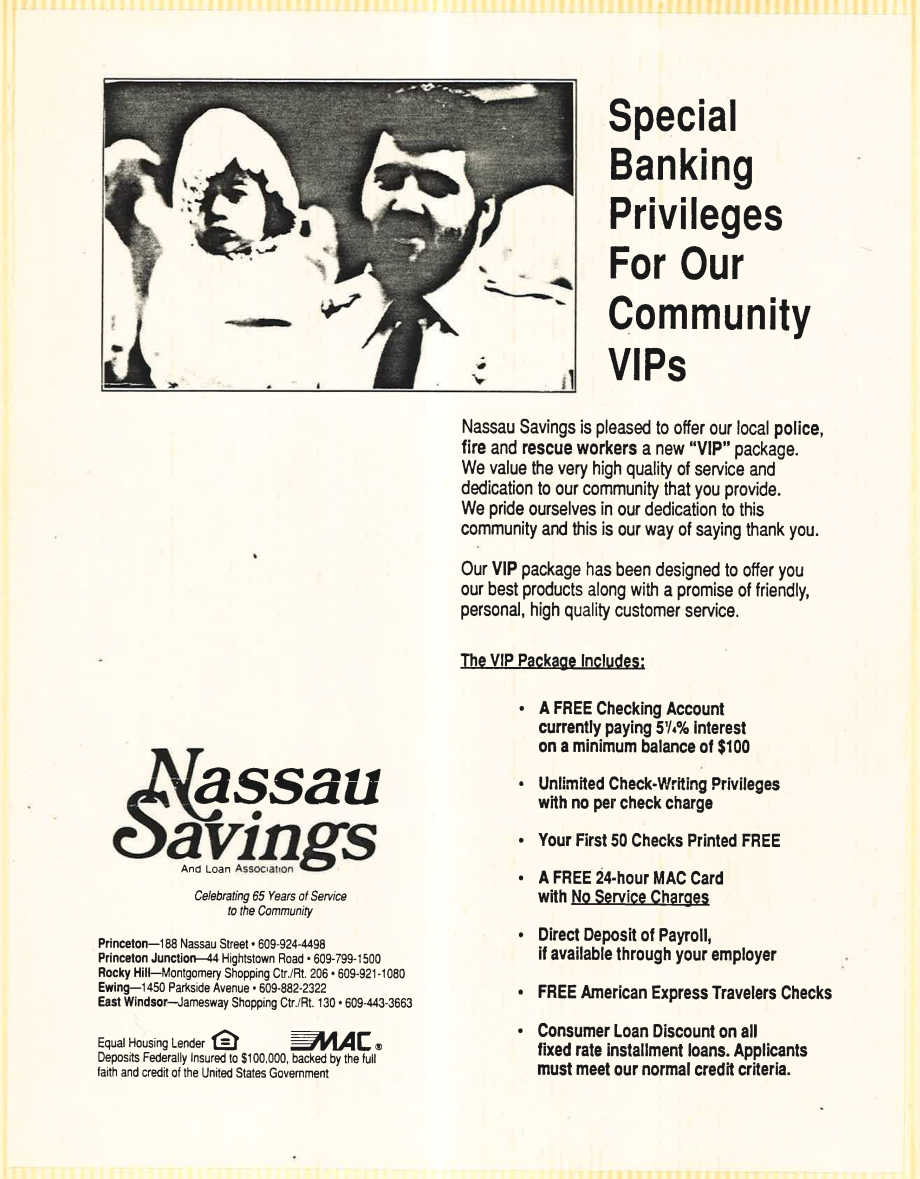 1 January, 1990 (~estimated)
Special Banking Privileges For Our Community VIPs
Nassau Savings is pleased to offer our local police, fire, and rescue workers a new "VIP" package. We value the very high quality of service and dedication to our community that you provide. We pride ourselves in our dedication to this community and this is our way of saying thank you.
Our VIP package has been designed to offer you our best products along with a promise of friendly, personal, high quality customer service.
The VIP Package Includes:
A FREE Checking Account currently paying 5 1/4 % interest on a minimum balance of $100
Unlimited Check-Writing Privileges with no per check charge
Your First 50 Checks Printed FREE
Direct Deposit of Payroll, if available through your employer
FREE American Express Travelers Checks
Consumer Loan Discount on all fixed rate installment loans. Applicants must meet our normal credit criteria.