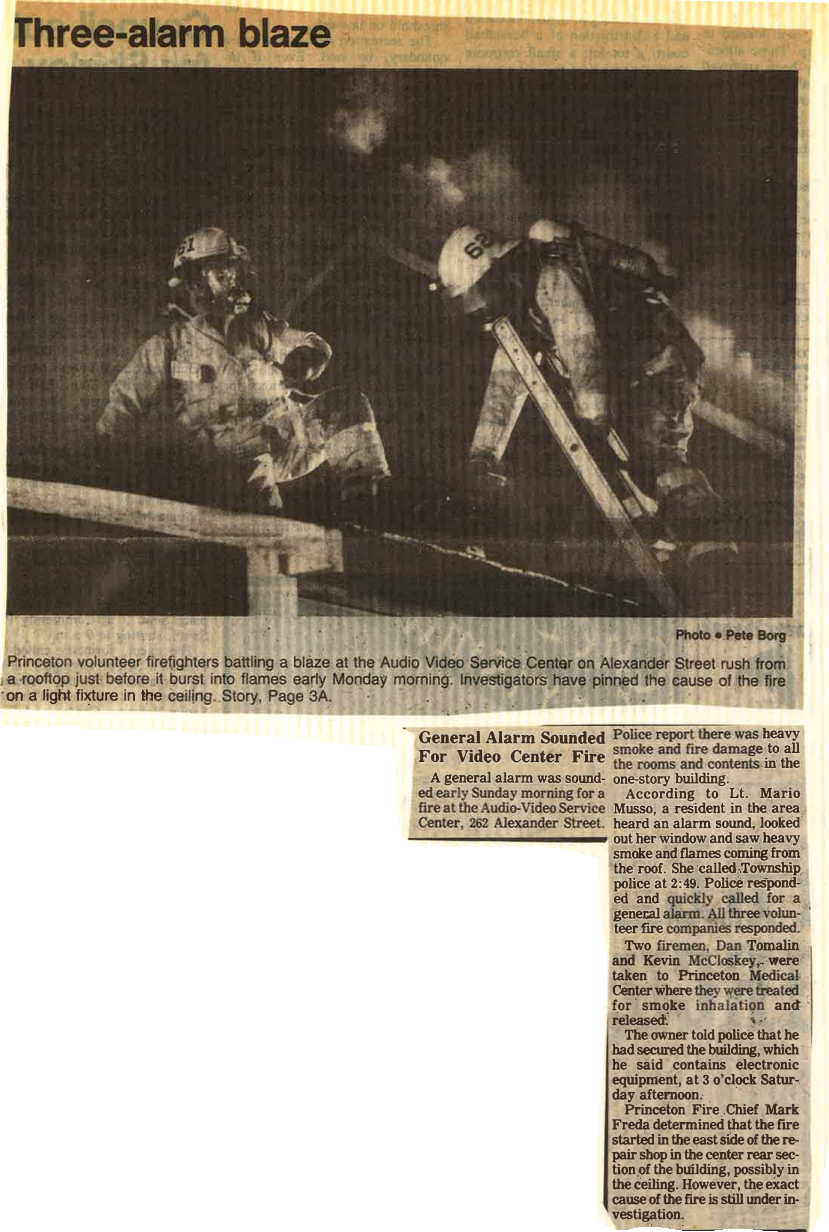 2 August, 1989(~estimated)
General Alarm Sounded For Video Center Fire
A general alarm was sounded early Sunday morning for a service fire at the Audio-Video Service Center, 262 Alexander Street.
Police report there was heavy smoke and fire damage to all the rooms and contents in the one-story building.
According to Lt. Mario Musso, a resident in the area heard an alarm sound, looked out her window and saw heavy smoke and flames coming from the roof. She called Township police at 2:49. Police responded and quickly called for a general alarm. All three volunteer fire companies responded.
Two firemen, Dan Tomalin and Kevin McCloskey, were taken to Princeton Medical Center where they were treated for smoke inhalation and released.
The owner told police that he had secured the building, which he said contains electronic equipment, at 3 o'clock Saturday afternoon.
Princeton Fire Chief Mark Freda determined that the fire started in the east side of the repair shop in the center rear section of the building, possibly in the ceiling. However, the exact cause of the fire is still under investigation.
---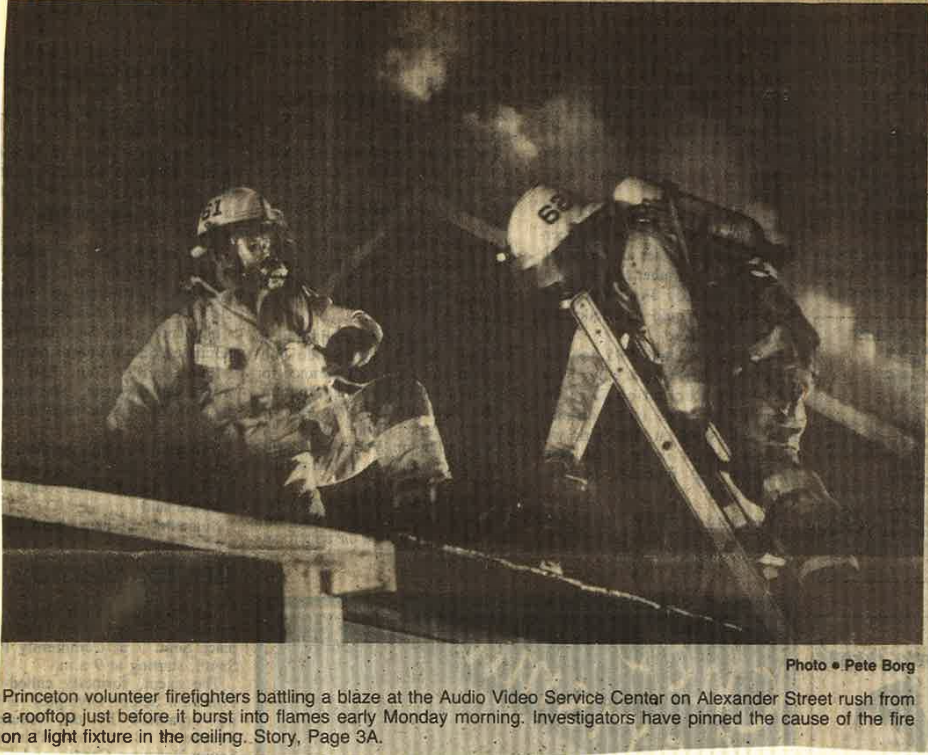 Photo • Pete Borg
Princeton volunteer firefighters battling a blaze at the Audio Video Service Center on Alexander Street rush from a rooftop just before it burst into flames early Monday morning. Investigators have pinned the cause of the fire on a light fixture in the ceiling.