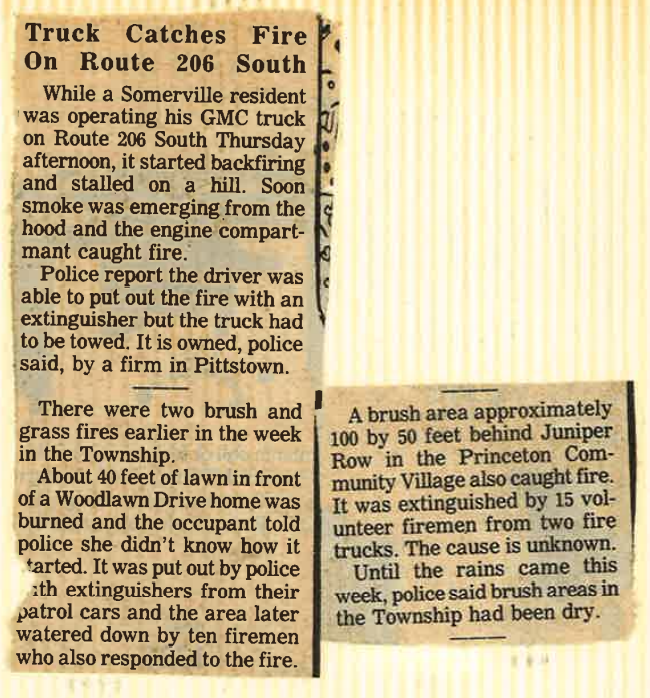 14 March, 1987
Town Topics
Truck Catches Fire On Route 206 South
While a Somerville resident was operating his GMC truck on Route 206 South Thursday afternoon, it started backfiring and stalled on a hill. Soon smoke was emerging from the hood and the engine compartment caught fire.
Police report the driver was able to put out the fire with an extinguisher but the truck had to be towed. It is owned, police said, by a firm in Pittstown.
There were two brush and grass fires earlier in the week in the Township.
About 40 feet of lawn in front of a Woodlawn Drive home was burned and the occupant told police she didn't know how it started. It was put out by police with extinguishers from their patrol cars and the area later watered down by ten firemen who also responded to the fire. 
A brush area approximately 100 by 50 feet behind Juniper Row in the Princeton Com-munity Village also caught fire. It was extinguished by 15 volunteer firemen from two fire trucks. The cause is unknown. Until the rains came this week, police said brush areas in the Township had been dry.