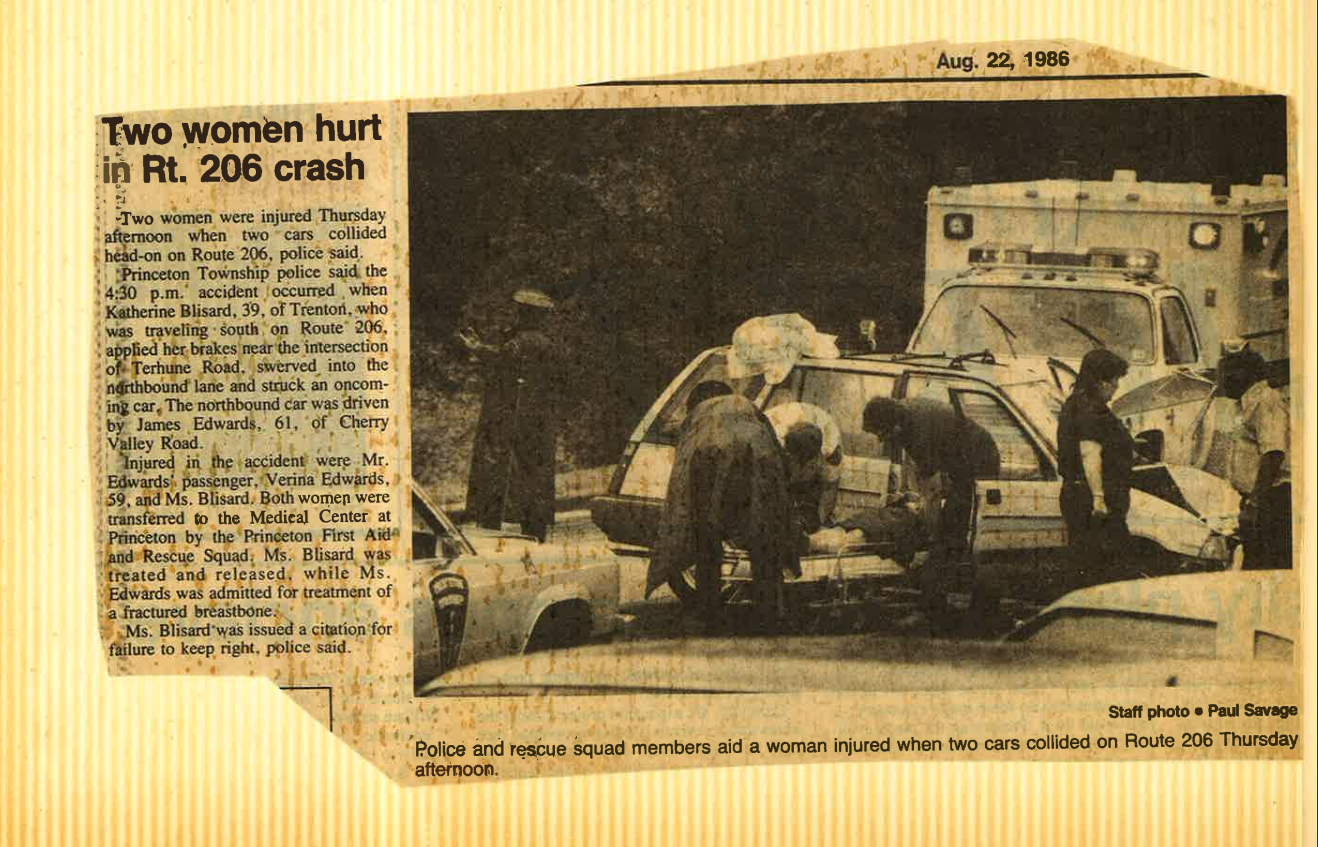 Staff photo • Paul Savage
Police and rescue squad members aid a woman injured when two cars collided on Route 206 Thursday afternoon.
22 August, 1986
Two women hurt Rt. 206 crash
Two women were injured Thursday afternoon when two cars collided head-on on Route 206, police said.  Princeton Township police said the 4:30 p.m. accident occurred when Katherine Blisard, 39, of Trenton, who was traveling south on Route 206, applied her brakes near the intersection of Terhune Road. swerved into the northbound lane and struck an oncoming car, The northbound car was driven by James Edwards, 61, of Cherry Valley Road.
Injured in the accident were Mr. Edwards' passenger. Verina Edwards, 59, and Ms. Blisard. Both women were transferred to the Medical Center at Princeton by the Princeton First Aicl'1 and Rescue Squad. Ms. Blisard was treated and released, while Ms. Edwards was admitted for treatment of a fractured breaStbone. Ms. Blisard was issued a citation for failure to keep right, police said.