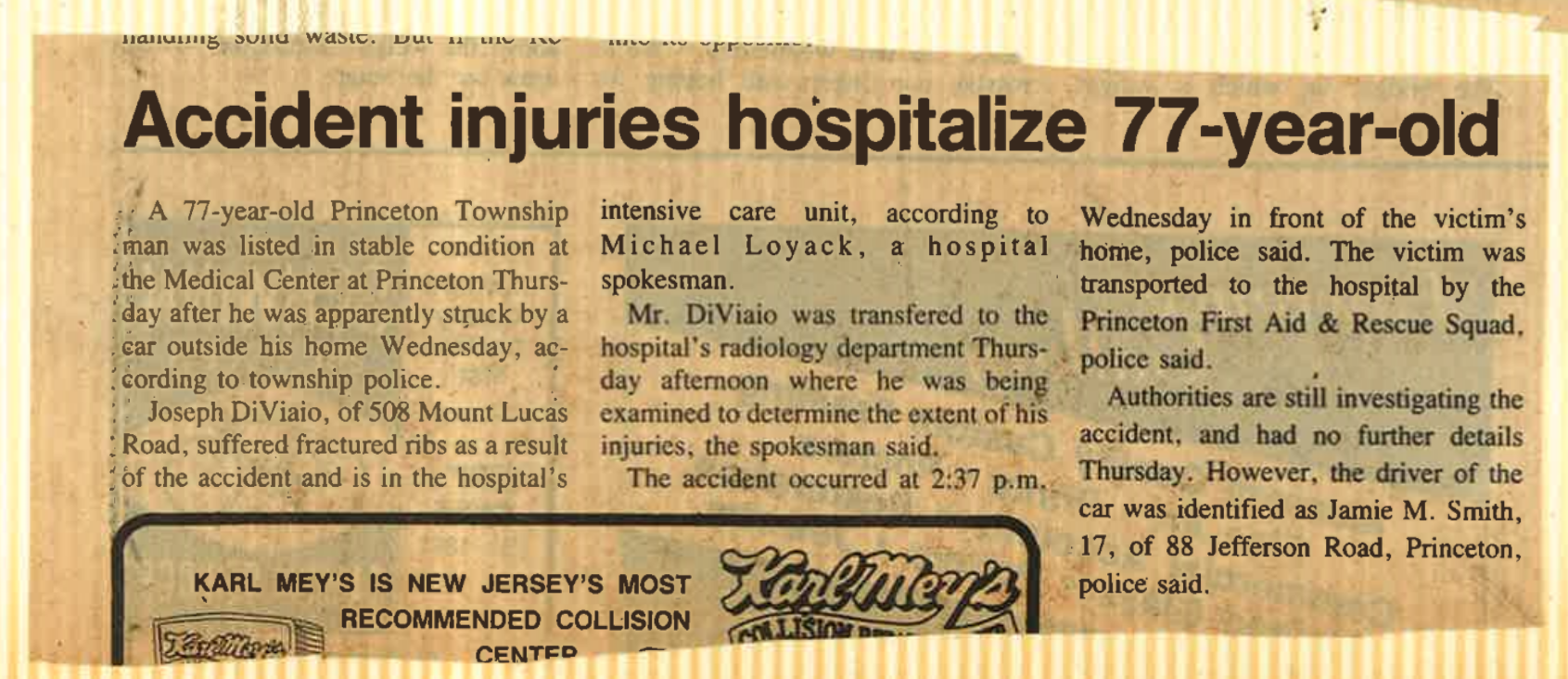 Princeton Packet
8 November, 1985
Accident injuries hospitalize 77-year-old
A 77-year-old Princeton Township man was listed in stable condition at the Medical Center at Princeton Thurs-day after he was apparently struck by a car outside his home Wednesday, according to township police.
Joseph DiViaio, of 508 Mount Lucas Road, suffered fractured ribs as a result of the accident and is in the hospital's intensive care unit, according to Michael Loyack, a hospital spokesman.
Mr. DiViaio was transferred to the hospital's radiology department Thursday afternoon where he was being examined to determine the extent of his injuries, the spokesman said.
The accident occurred at 2:37 p.m. Wednesday in front of the victim's home, police said. The victim was transported to the hospital by the Princeton First Aid & Rescue Squad.  police said.
Authorities are still investigating the accident. and had no further details Thursday. However, the driver of the car was identified as Jamie M. Smith, 17, of 88 Jefferson Road, Princeton, police said.