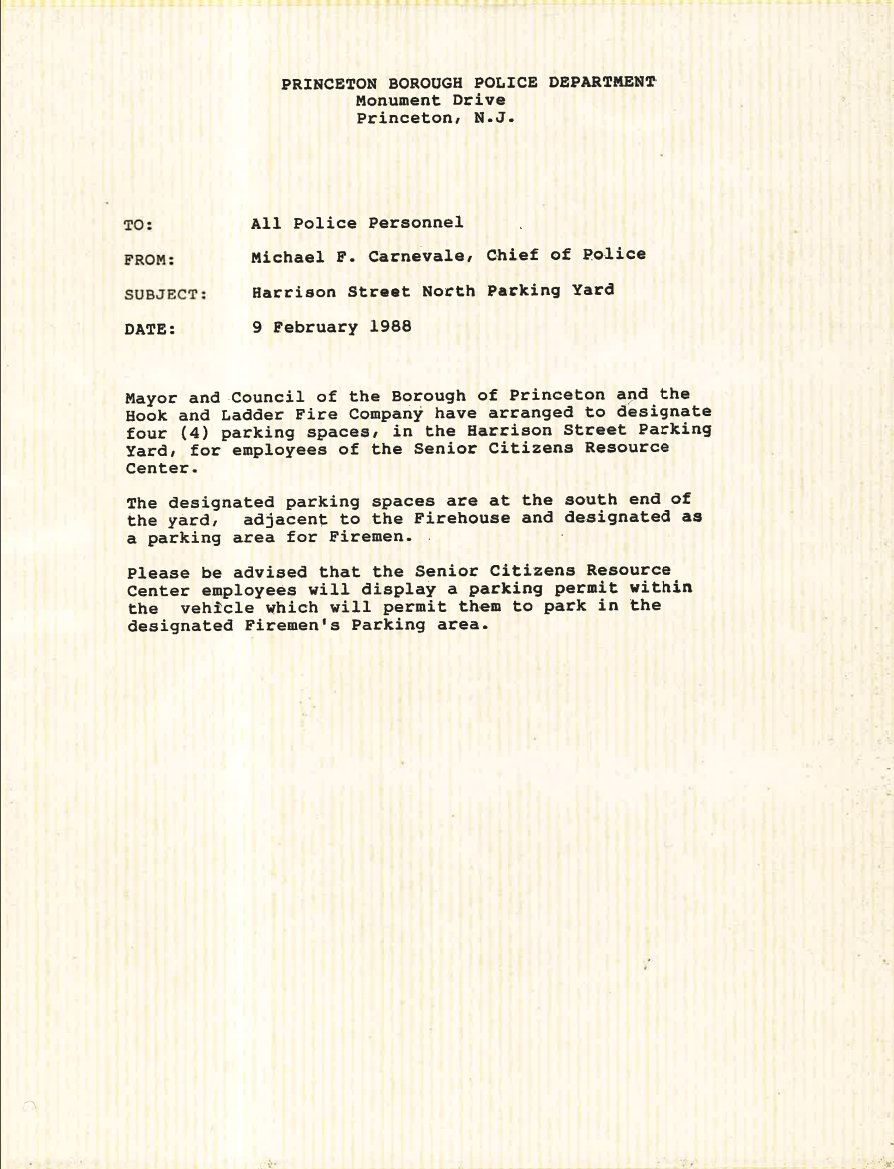 PRINCETON BOROUGH POLICE DEPARTMENT
Monument Drive
Princeton, N.J.
TO: All Police Personnel
FROM: Michael F. Carnevale, Chief of Police
SUBJECT: Harrison Street North Parking Yard
DATE: 9 February 1988
Mayor and Council of the Borough of Princeton and the Hook and Ladder Fire Company have arranged to designate four (4) parking spaces, in the Harrison Street Parking Yard, for employees of the Senior Citizens Resource Center.
The designated parking spaces are at the south end of the yard, adjacent to the Firehouse and designated as a parking area for Firemen.
Please be advised that the Senior Citizens Resource Center employees will display a parking permit within the vehicle which will permit them to park in the designated Firemen's Parking area.