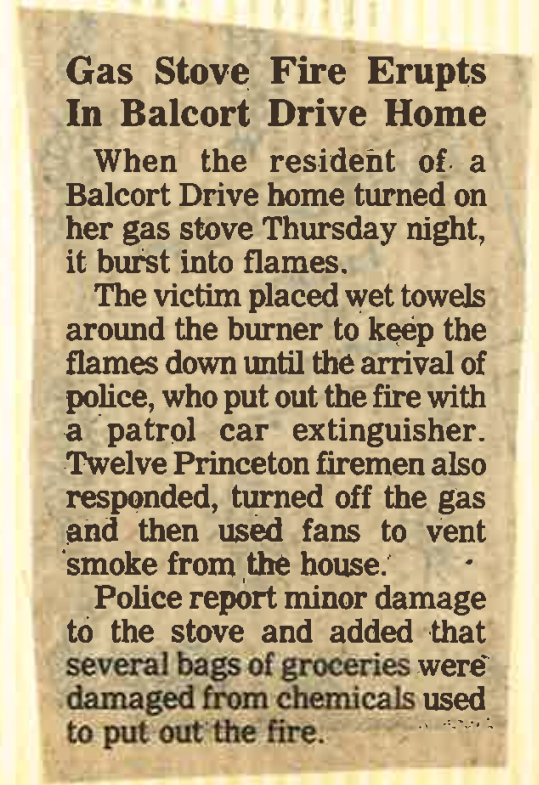 Princeton Packet
20 April, 1987 (~estimated)
Gas Stove Fire Erupts In Balcort Drive Home
When the resident of a Balcort Drive home turned on her gas stove Thursday night, it burst into flames.
The victim placed wet towels around the burner to keep the flames down until the arrival of police, who put out the fire with a patrol car extinguisher. Twelve Princeton firemen also responded, turned off the gas and then used fans to vent smoke from the house.
Police report minor damage to the stove and added that several bags of groceries were damaged from chemicals used to put out the fire.