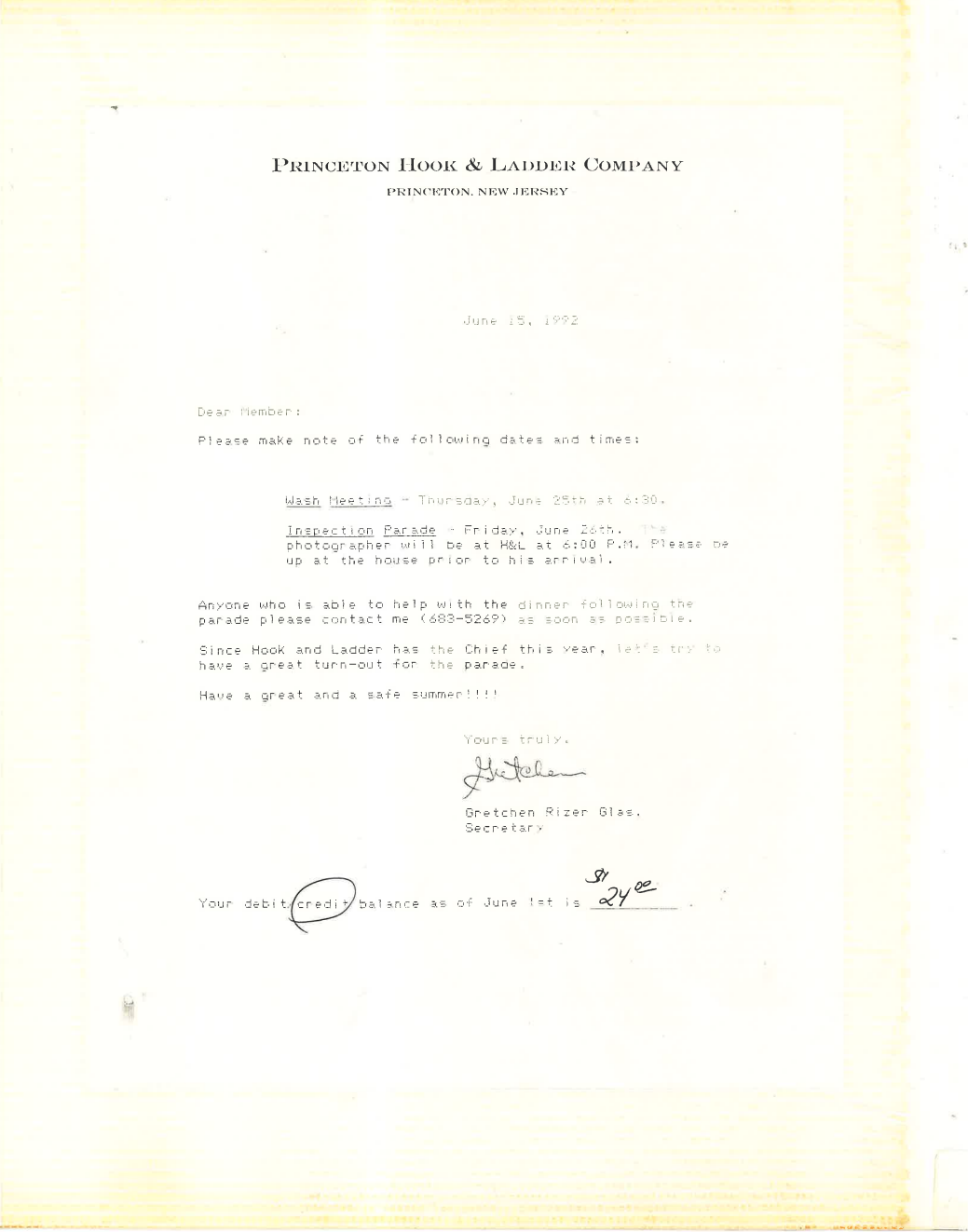 15 June, 1992
Dear Member:
Please make not of the following dates and times:
Wash Meeting – Thursday, June 25th at 6:30.
Inspection Parade – Friday, June 26th. The photographer will be at H&L at 6:00 P.M. Pleased be up at the house prior to his arrival.
Anyone who is able to help with the dinner following the parade please contact me (682-5269) as soon as possible.
Since Hook and Ladder has the Chief this year, let's try to have a great turn-out for the parade.
Have a great and a safe summer!!!!
Yours truly,
Gretchen Rizer Glas,
Secretary
Your debit credit balance as of June 1st is $24.00.