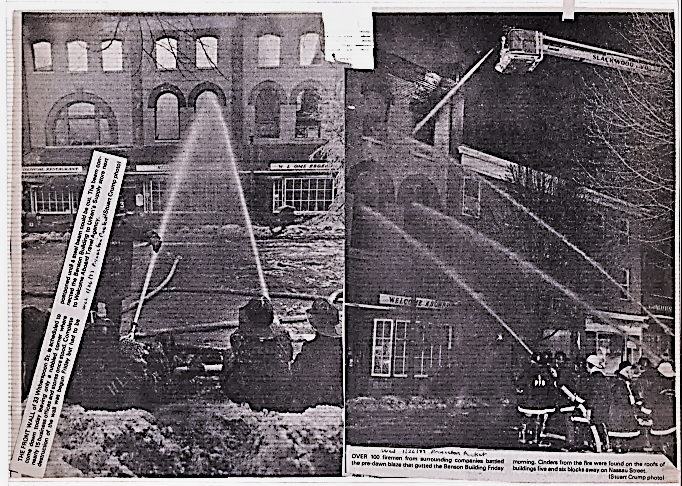 Princeton Packet
26 January 1977
Photo Captions:
Left:
THE FRONT WALL of 33 Witherspoon St. is schedules to come down today leaving only a rubbled corner where nearly 15 businesses offices and stores once stood. Complete destruction of the wall was begun Friday but had to be postponed until a steel beam could be cut. The beam connected the Benson Building to Urken's Supply stores next to Welcome Aboard Travel Agency.
(Stuart Crump photo)
---
Right:
OVER 100 firemen from surrounding companies battled the pre-dawn blaze that gutted the Benson Building Friday morning. Cinders from the fire were found on the roofs of buildings five and six blocks away on Nassau Street.
(Stuart Crump photo)