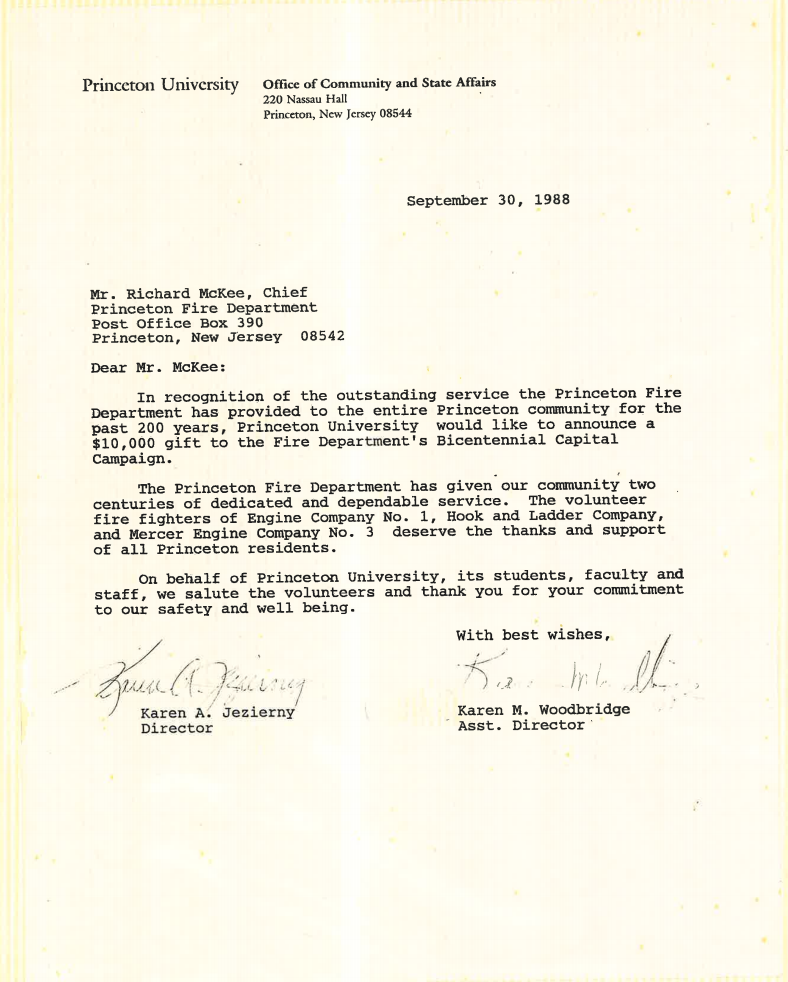 September 30, 1988
Mr. Richard McKee, Chief
Princeton Fire Department
Princeton Office Box 390
Princeton, New Jersey 08542
Dear Mr. McKee:
In recognition of the outstanding service the Princeton Fire Department has provided to the entire Princeton community for the past 200 years, Princeton University would like to announce a $10,000 gift to the Fire Department's Bicentennial Capital Campaign.
The Princeton Fire Department has given our community two centuries of dedicated and dependable service. The volunteer firefighters of Engine Company No. 1, Hook and Ladder Company, and Mercer Engine Company No.3 deserve the thanks and support of all Princeton residents.
On behalf of Princeton University, its students, faculty and staff, we salute the volunteers and thank you for your commitment to our safety and well being.
With best wishes,
Karen M. Woodbridge
Asst. Director