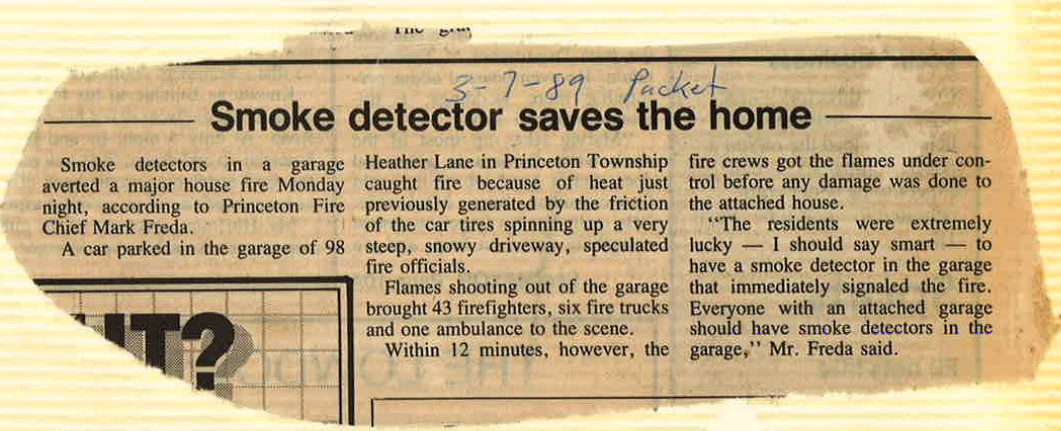 Princeton Packet
7 March, 1989
Smoke detector saves the home
Smoke detectors in a garage averted a major house fire Monday night, according to Princeton Fire Chief Mark Freda.
A car parked in the garage of 98 Heather Lane in Princeton Township caught fire because of heat just previously generated by the friction of the car tires spinning up a very steep, snowy driveway, speculated fire officials.
Flames shooting out of the garage brought 43 firefighters, six fire trucks and one ambulance to the scene.
Within 12 minutes, however, the fire crews got the flames under control before any damage was done to the attached house.
"The residents were extremely lucky — I should say smart — to have a smoke detector in the garage that immediately signaled the fire. Everyone with an attached garage should have smoke detectors in the garage," Mr. Freda said.