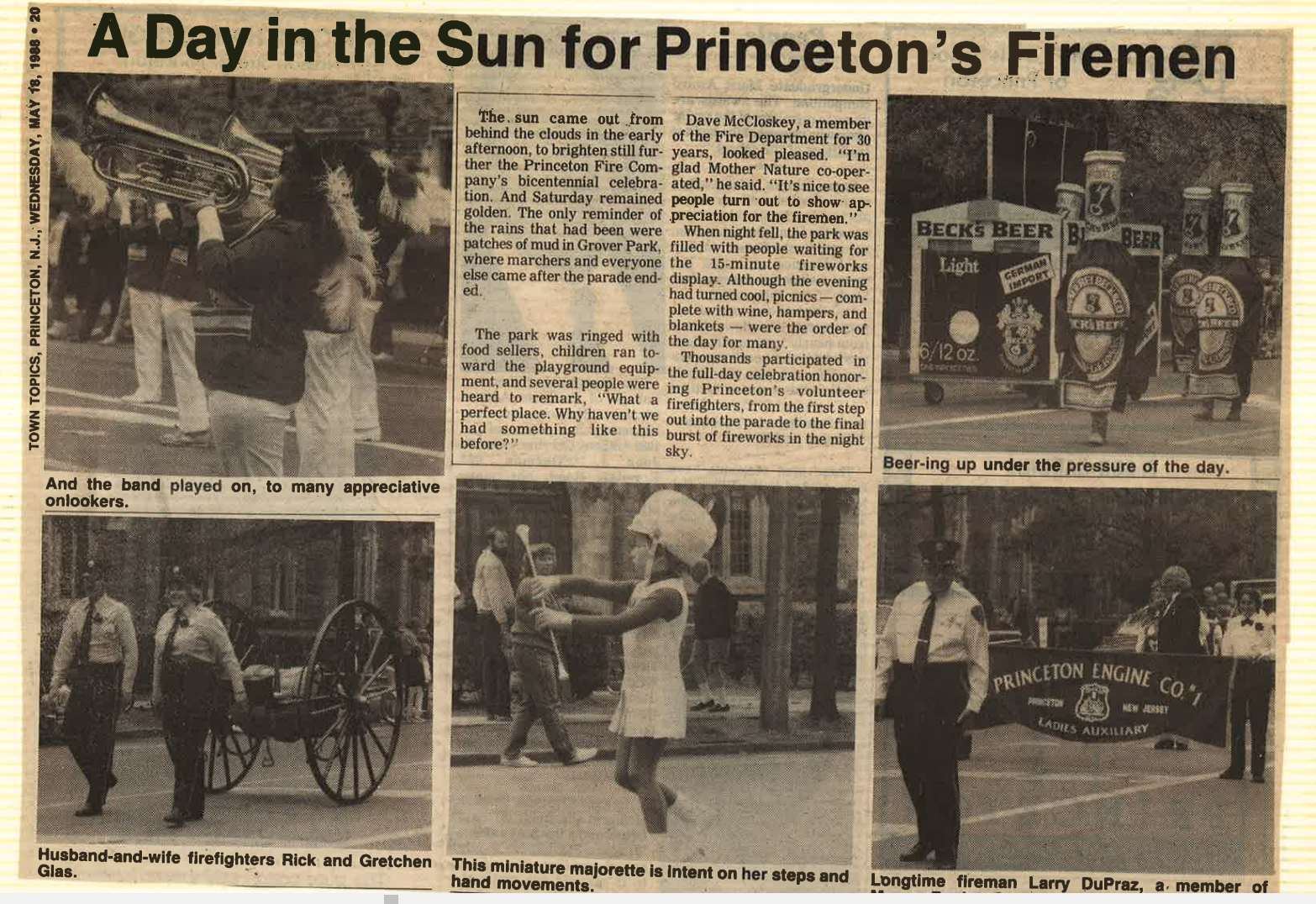 Town Topics
18 May, 1988
A Day in the Sun for Princeton's firemen
The sun came out from behind the clouds in the early afternoon to brighten still further the Princeton Fire Company's bicentennial celebration. And Saturday remained golden. The only reminder of the reins that had been were patches of mud in Grover Park, where marchers and everyone else came after the parade ended.
The park was ringed with food sellers, children ran toward the playground equip-mut, and several people were heard to remark, "What a perfect place. Why haven't we had something like this before?"
Dave McCloskey, a member of the Fire Department for 30 years, looked pleased. "I'm glad Mother Nature co-operated," he said. "It's nice to see people turnout to show' appreciation for the firemen."
When night fell, the park was filled with people waiting for the 15-minute fireworks display. Although the evening had turned cool, picnics— complete with wine, hampers, and blankets — were the order of the day for many. Thousands participated in the full-day celebration honoring Princeton's volunteer firefighters, from the first step out into the parade to the final burst of fireworks in the night sky.
---