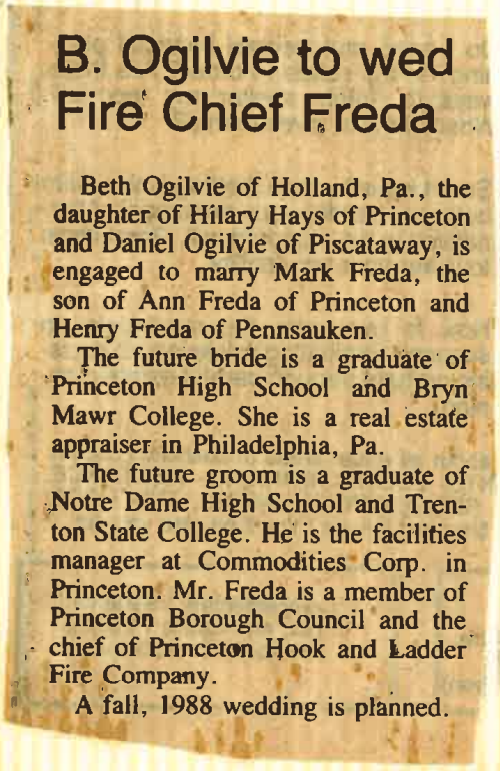 Town Topics
30 September, 1987
B. Ogilvie to wed Fire Chief Freda
Beth Ogilvie of Holland, Pa., the daughter of Hilary Hays of Princeton and Daniel Ogilvie of Piscataway, is engaged to marry Mark Freda, the son of Ann Freda of Princeton and Henry Freda of Pennsauken.
The future bride is a graduate of 'Princeton High School and Bryn Mawr College. She is a real estate appraiser in Philadelphia, Pa.
The future groom is a graduate of, Notre Dame High School and Trenton State College. He is the facilities manager at Commodities Corp. in Princeton. Mr. Freda is a member of Princeton Borough Council and the chief of Princeton Hook and Ladder' Fire company.
A fall, 1988 wedding is planned.