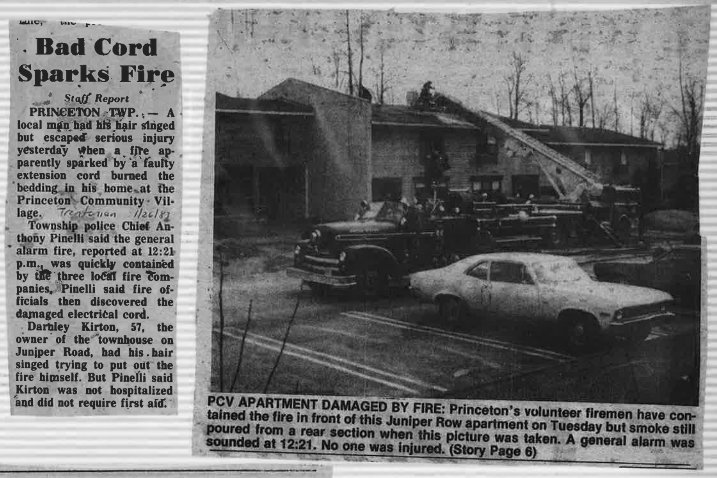 Town Topics
26 January 1983
Bad Cord Sparks Fire
Staff Report
PRINCETON TWP.;- A local man had his hair singed but escaped serious injury yesterday when a fire apparently sparked by a faulty extension cord burned the bedding in his home at the Princeton Community Village.
Township police Chief Anthony Pinelli said the general alarm fire, reported at 12:21 p.m., was quickly contained by the three local fire Companies. Pinelli said fire officials then discovered the damaged electrical cord.
Darnley Kirton, 57, the owner of the townhouse on Juniper Road, had his hair singed trying to put out the fire himself. But Pinelli said Kirton was not hospitalized and did not require first aid.