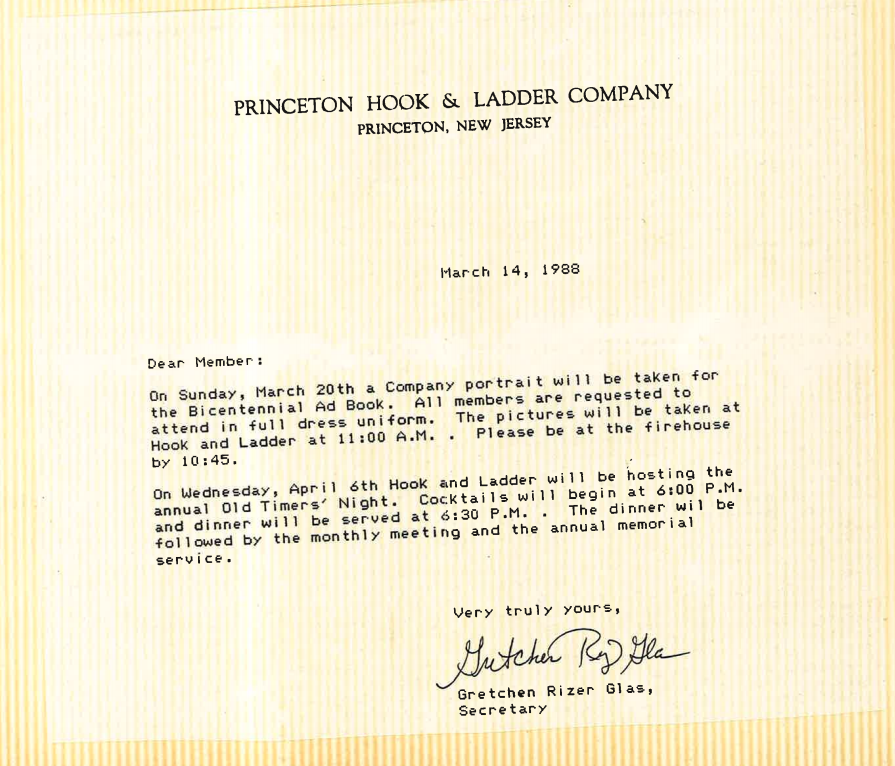 PRINCETON HOOK & LADDER COMPANY PRINCETON. NEW JERSEY
19 March, 1988
Dear Members
On Sunday, March 20th a Company portrait will be taken for the Bicentennial Ad Book. All members are requested to attend in full dress uniform. The pictures will be taken at Hook and Ladder at 1100 A.M. . Please be at the firehouse by 10:45.
On Wednesday, April 6th Nook and Ladder will be hosting the annual Old Timers' Night. Cocktails will begin at 6:00 P.M. and dinner will be served at 6:30 . The dinner mil be followed by the monthly mooting and the annual memorial service.
Very truly yours,
Gretchen Rizer Glas,
Secretary