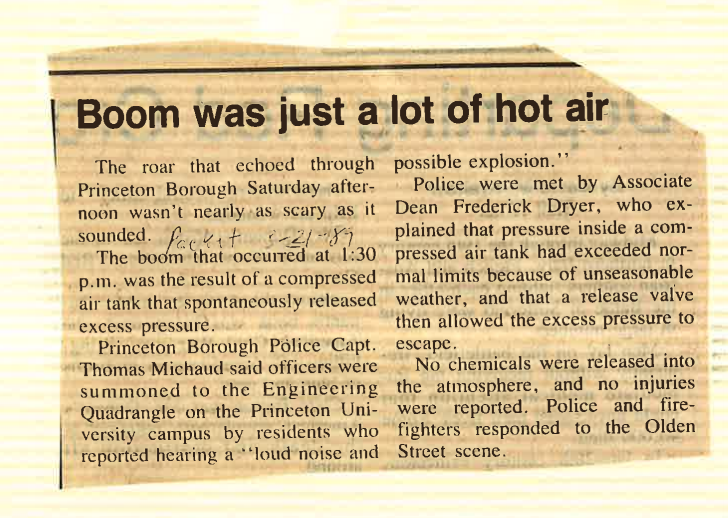 21 March, 1989
Boom was just a lot of hot air
The roar that echoed through Princeton Borough Saturday after-noon wasn't nearly as scary as it sounded.
The boom that occurred at 1:30 p.m. was the result of a compressed air tank that spontaneously released excess pressure.
Princeton Borough Police Capt. Thomas Michaud said officers were summoned to the Engineering Quadrangle on the Princeton University campus by residents who reported hearing a "loud noise and possible explosion."
Police were met by Associate Dean Frederick Dryer, who explained that pressure inside a compressed air tank had exceeded normal limits because of unseasonable weather, and that a release valve then allowed the excess pressure to escape.
No chemicals were released into the atmosphere, and no injuries were reported. Police and firefighters responded to the Olden Street scene.