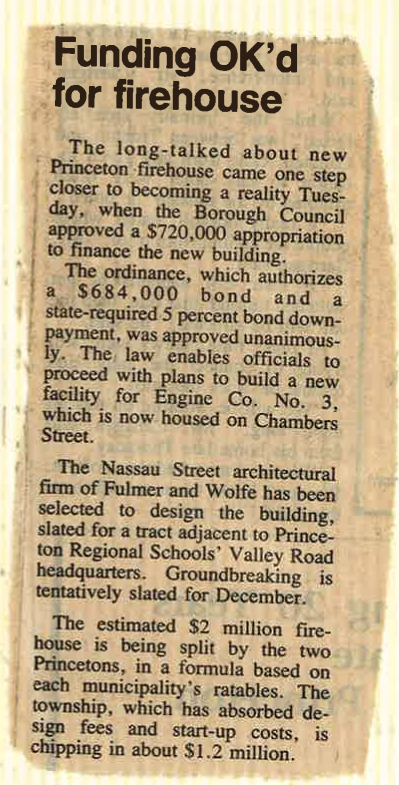 31 March, 1989
Funding OK'd for firehouse
The long-talked about new Princeton firehouse came one step closer to becoming a reality Tuesday, when the Borough Council approved a $720,000 appropriation to finance the new building.
The ordinance, which authorizes a $684,000 bond and a state-required 5 percent bond down-payment, was approved unanimously. The law enables officials to proceed with plans to build a new facility for Engine Co. No. 3, which is now housed on Chambers Street.
The Nassau Street architectural firm of Fulmer and Wolfe has been selected to design the building, slated for a tract adjacent to Princeton Regional Schools' Valley Road headquarters. Groundbreaking is tentatively slated for December.
The estimated $2 million fire-house is being split by the two Princetons, in a formula based on each municipality's ratables. The township, which has absorbed design fees and start-up costs, is chipping in about $1.2 million.