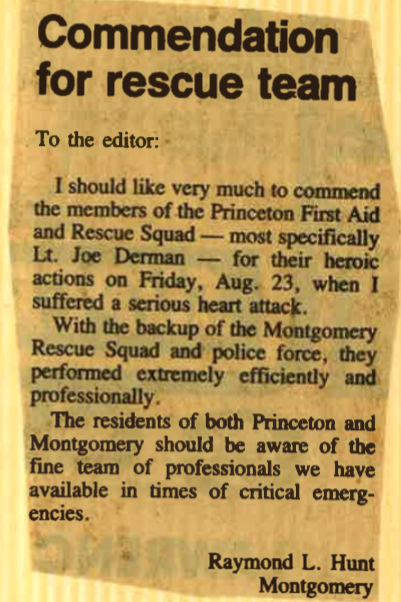 Town Topics
28 August, 1985
Commendation for rescue team
To the editor:
I should like very much to commend the members of the Princeton First Aid and Rescue Squad — most specifically Lt. Joe Derman — for their heroic actions on Friday, Aug. 23, when I suffered a serious heart attack.
With the backup of the Montgomery Rescue Squad and police force, they performed extremely efficiently and professionally.
The residents of both Princeton and Montgomery should be aware of the fine team of professionals we have available in times of critical emergencies.
Raymond L. Hunt
Montgomery