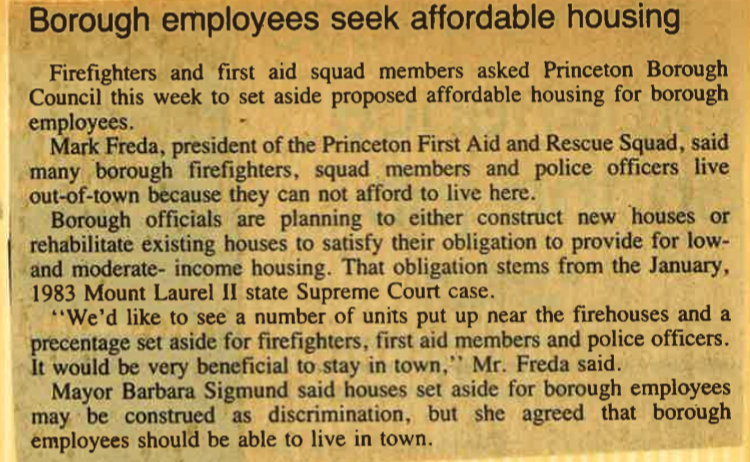 Town Topics
28 August, 1985
Borough employees seek affordable housing
Firefighters and first aid squad members asked Princeton Borough Council this week to set aside proposed affordable housing for borough employees.
Mark Freda, president of the Princeton First Aid and Rescue Squad, said many borough firefighters. squad members and police officers live out-of-town because they can not afford to live here.
Borough officials are planning to either construct new houses or rehabilitate existing houses to satisfy their obligation to provide for low-and moderate- income housing. That obligation stems from the January, 1983 Mount Laurel II state Supreme Court case.
"We'd like to see a number of units put up near the firehouses and a percentage set aside for firefighters, first aid members and police officers. It would be very beneficial to stay in town," Mr. Freda said.
Mayor Barbara Sigmund said houses set aside for borough employees may be construed as discrimination, but she agreed that borough employees should be able to live in town.