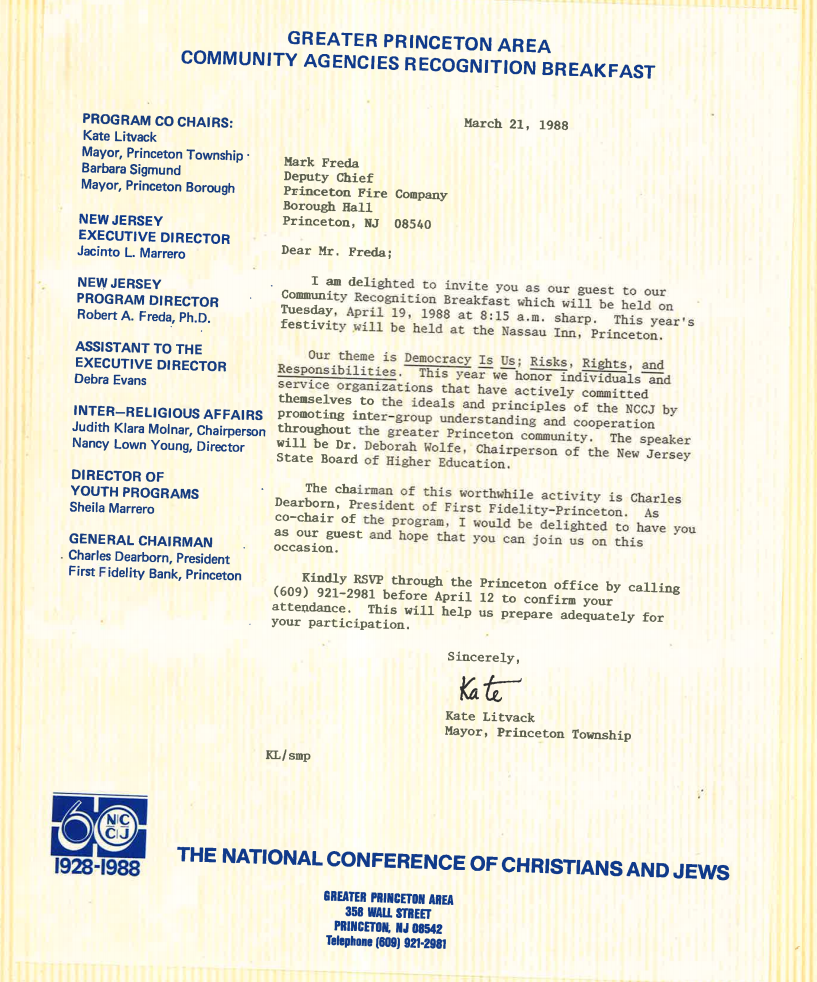 21 March, 1998
Dear Mr. Freda;
I am delighted to invite you as our guest to our Community Recognition Breakfast which will be held on Tuesday, April 19, 1988 at 8:15 a.m. sharp. This year's festivity will be held at the Nassau Inn, Princeton.
Our theme is Democracy Is Us; Risks, Rights, and Responsibilities. This year we honor individuals and service organizations that have actively committed themselves to the ideals and principles of the NCCJ by promoting inter-group understanding and cooperation throughout the greater Princeton community. The speaker will be Dr. Deborah Wolfe, Chairperson of the New Jersey State Board of Higher Education.
The chairman of this worthwhile activity is Charles Dearborn, President of First Fidelity-Princeton. As co-chair of the program, I would be delighted to have you as our guest and hope that you can join us on this occasion.
Kindly RSVP through the Princeton office by calling (609) 921-2981 before April 12 to confirm your attendance. This will help us prepare adequately for your participation.
Sincerely,
Kate Litvack
Mayor, Princeton Township