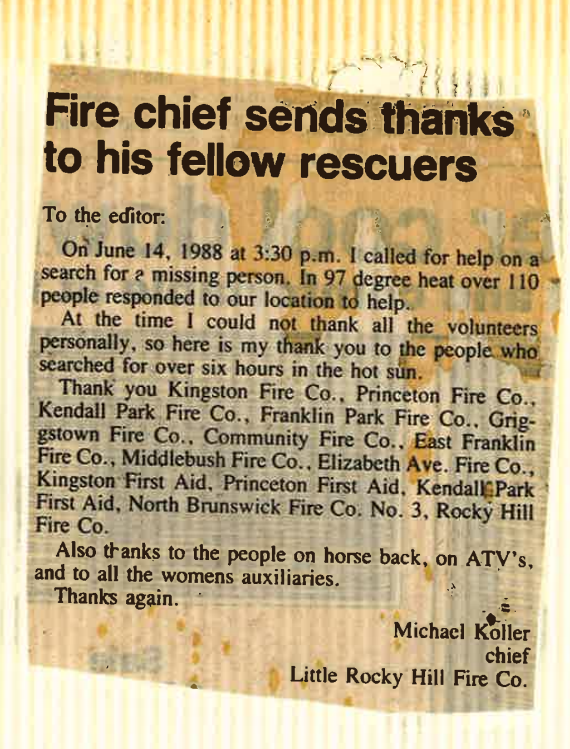 6 July, 1988 (~estimated)
Fire chief sends thanks to his fellow rescuers
To the editor:
On June 14, 1988 at 3:30 p.m. I called for help on a search for a missing person. In 97 degree heat over 110 people responded to our location to help At the time I could not thank all the volunteers personally, so here is my think you to the people who searched for over six hours in the hot sun.
Thank you Kingstown Fire Co.. Princeton Fire Co., Kendall Park Fire Co., Franklin Park Fire Co., Griggstown Fire Co., Community Fire Co., East Franklin Fire Co., Middlebush Fire Co., Elizabeth Ave, Fire Co., Kingston First Aid, Princeton First Aid, Kendall Park -First Aid, North Brunswick Fire Co. No. 3, Rocky Hill Fire Co.
Also thanks to the people on horseback, on ATVs, and to all the women auxiliaries. Thanks again.
Michael Koller
chief
Little Rocky Hill Fire Co