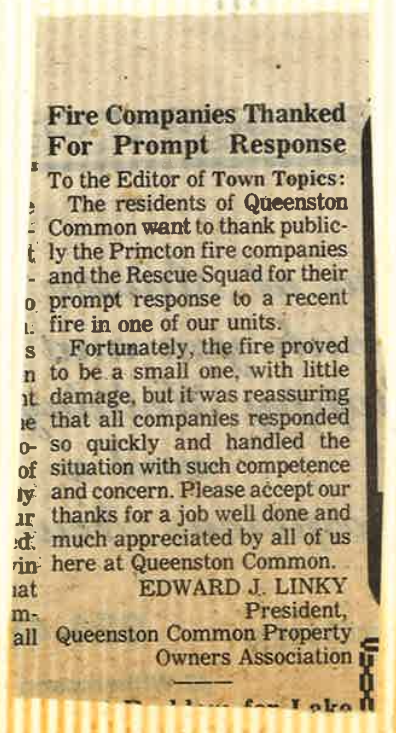 16 December, 1988
Fire Companies Thanked For Prompt Response To the Editor of Town Topics:
The residents of Queenston Common want to thank publicly the Princeton fire companies and the Rescue Squad for their prompt response to a recent fire in one of our units.
Fortunately, the fire proved n to be a small one, with little damage, but it was reassuring that all companies responded so quickly and handled the situation with such competence and concern. Please accept our thanks for a job well done and much appreciated by all of us here at Queenston Common.
EDWARD J. LINKY
President,
Queenston Common Property
Owners Association