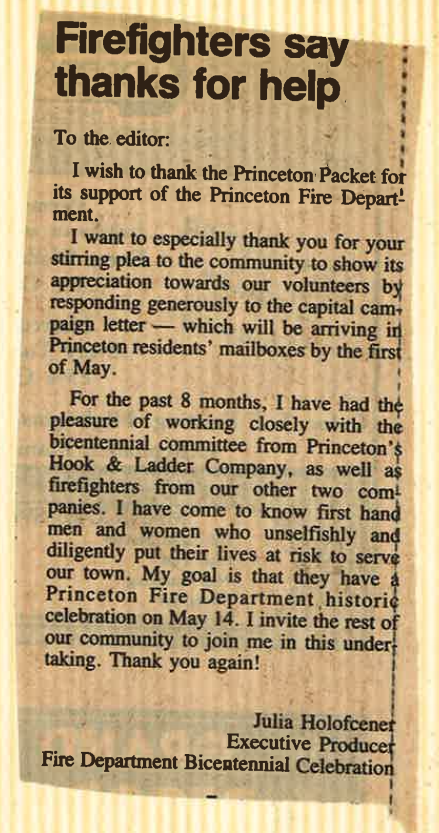 29 March, 1998
Firefighters say thanks for help
To the editor:
I with to thank the Princeton Packet for its support of the Princeton Fire Department.
I want to especially thank you for your stirring plea to the community to show its appreciation towards our volunteers bg responding generously to the capital cam, paign letter — which will be arriving in Princeton residents' mailboxes by the first of May.
For the past 8 months, I have had the pleasure of working closely with the bicentennial committee from Princeton'S Hook & Ladder Company, as well as firefighters from our other two comt parties. 1 have come to know first hand men and women who unselfishly diligently put their lives at risk to serve our town. My goal is that they have 4 Princeton Fire Department historic celebration on May 14. 1 invite the rest of our community to join me in this under', taking. Thank you again!
Julia Holofcener
Executive Produce
Fire Department Bicentennial Celebration