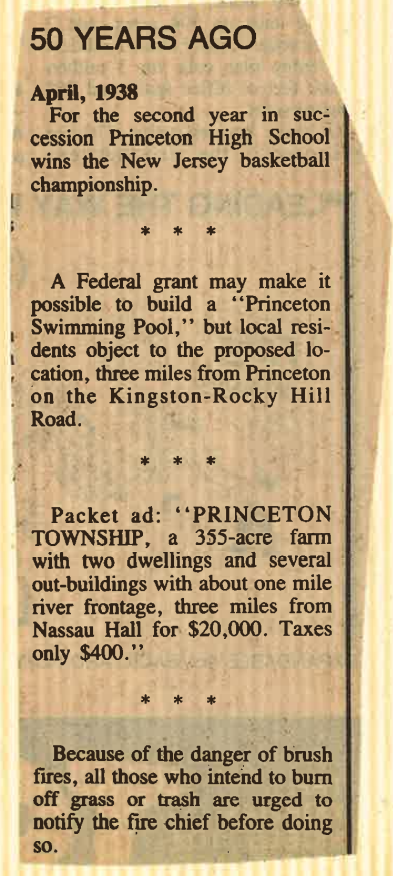 1 April, 1988
50 YEARS AGO
April, 1938
For the second year in succession Princeton High School wins the New Jersey basketball championship.
***
A Federal grant may make it possible to build a "Princeton Swimming Pool," but local residents object to the proposed location, three miles from Princeton on the Kingston-Rocky Hill Road.
***
Packet ad: "PRINCETON TOWNSHIP, a 355-acre farm with two dwellings and several outbuildings with about one mile river frontage, three miles from Nassau Hall for $20,000. Taxes only $400."
***
Because of the danger of brush fires, all those who intend to bum off grass or trash are urged to notify the fire chief before doing so.