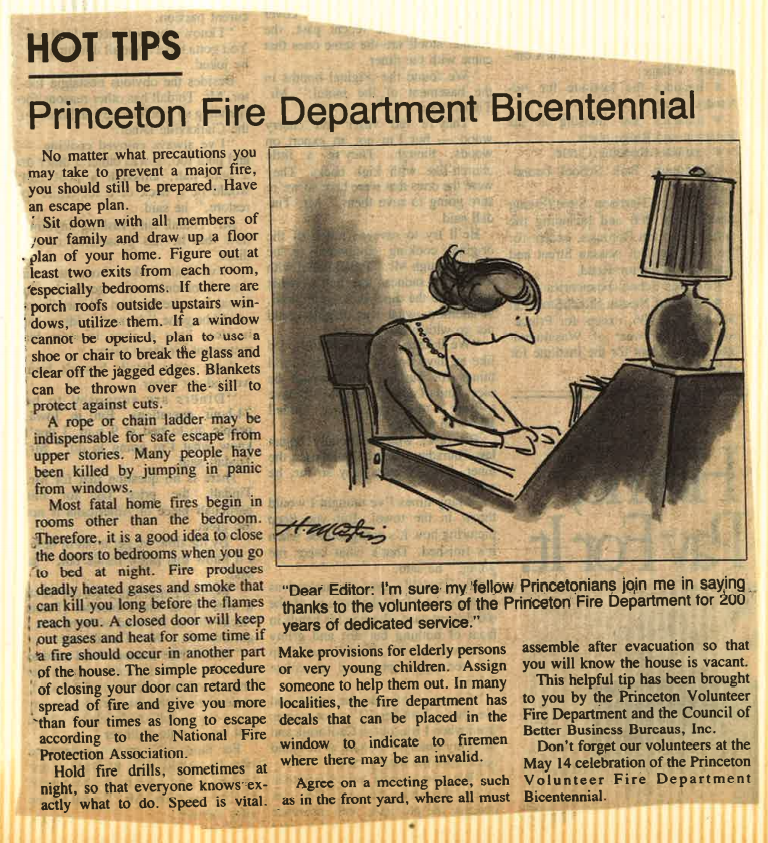 19 April, 1988
Princeton Fire Department Bicentennial
No matter what precautions you may take to prevent a major fire, you should still be prepared. Have an escape plan.
Sit down with all members of our family and draw up a floor • plan of your home. Figure out at least two exits from each room, 'especially bedrooms. If there are • porch roofs outside upstairs win-' down, utilize them. If a window cannot be opened, plan to use a shoe or chair to break the glass and clear not the jagged edges. Blankets can be thrown over the, sill to ' protect against cuts.
A rope or chain ladder may be indispensable for safe escape from upper stories. Many people have been killed by jumping in panic from windows.
Most fatal home fires begin in rooms other than the bedroom. Therefore, it is a good idea to close the doors to bedrooms when you go to bed at night. Fire produces deadly heated gases and smoke that can kill you long before the flames reach you. A closed door will keep out gases and heat for some time if s tire should occur in another pan of the house. The simple procedure of closing your door can retard the spread of for and give you more 'than four times as long to escape according to the National Fire Protection Association.
Hold fire drills, sometimes at night, so that everyone knows-exactly what to do. Speed is vital.
Make provisions for elderly persons or very young children. Assign someone to help them out. In many localities, the fire department has decals that can be placed in the window to indicate to firemen where there may be an invalid.
Agree on a meeting place, such as in the front yard, where all must assemble after evacuation so that you will know the house is vacant.
This helpful tip has been brought to you by the Princeton Volunteer Fire Department and the Council of Better Business Bureaus, Inc.
Don't forget our volunteers at the May 14 celebration of the Princeton Volunteer Fire Department Bicentennial.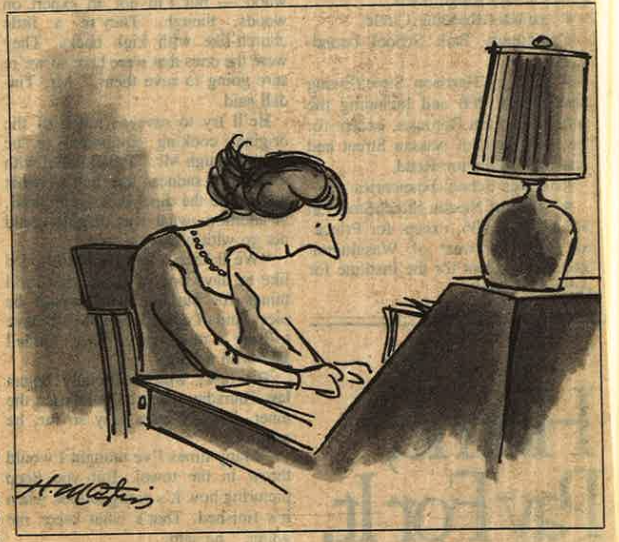 "Dear Editor: I'm sure my fellow Princetonians join me in saying thanks to the volunteers of the Princeton Fire Department for 200 years of dedicated service."