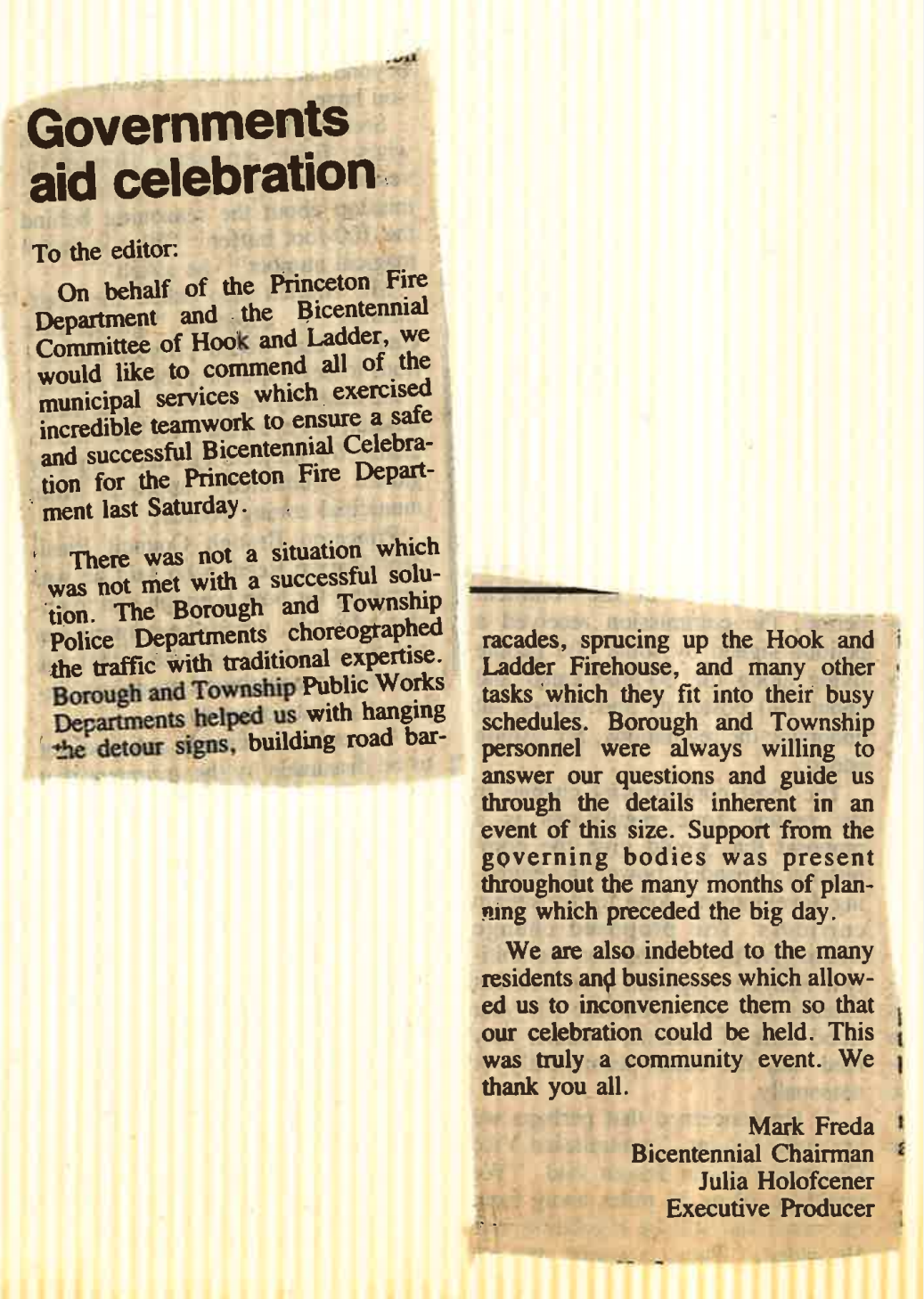 15 May, 1988
Governments aid celebration
To the editor:
On behalf of the Princeton Fire Department and the Bicentennial Committee of Hook and Ladder, we would like to commend all of the municipal services which exercised incredible teamwork to ensure a safe and successful Bicentennial Celebration for the Princeton Fire Department last Saturday.
There was not a situation which was not met with a successful solution. The Borough and Township Police Departments choreographed the traffic with traditional expertise. Borough and Township Public Works Departments helped us with hanging the detour signs, building road barricades, sprucing up the Hook and Ladder Firehouse, and many other tasks which they fit into their busy schedules. Borough and Township personnel were always willing to answer our questions and guide us through the details inherent in an event of this size. Support from the governing bodies was present throughout the many months of planning which preceded the big day.
We are also indebted to the many residents and businesses which allowed us to inconvenience them so that our celebration could be held. This was truly a community event. We thank you all.
Mark Freda
Bicentennial Chairman
Julia Holofcener
Executive Producer