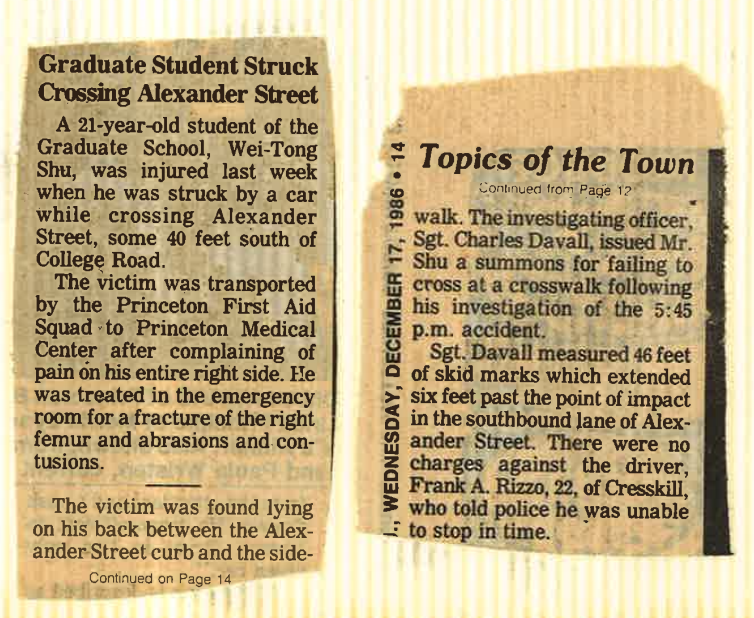 17 December, 1986
Graduate Student Crossing Alexander Street
A 21-year-old student of the Graduate School, Wei-Tong Shu, was injured last week when he was struck by a car while crossing Alexander. College some 40 feet south of College Road.
The victim was transported by the Princeton First Aid Squad to Princeton Medical Center after complaining of pain on his entire right side. He was treated in the emergency room for a fracture of the right femur and abrasions and contusions.
The victim was found lying on his back between the Alexander Street curb and the sidewalk. The investigating officer, Sgt.Charles Davall, issued Mr.Shu a summons for failing to cross at a crosswalk following his investigation of the 5:45 p.m. accident.
Sgt. Davall measured 46 feet of skid marks which extended six feet past point of impact in the southbound lane of Alexander Street. There were no charges against the driver, Frank A. Rizzo, 22 of Cresskill, who told police he was unable to stop in time.