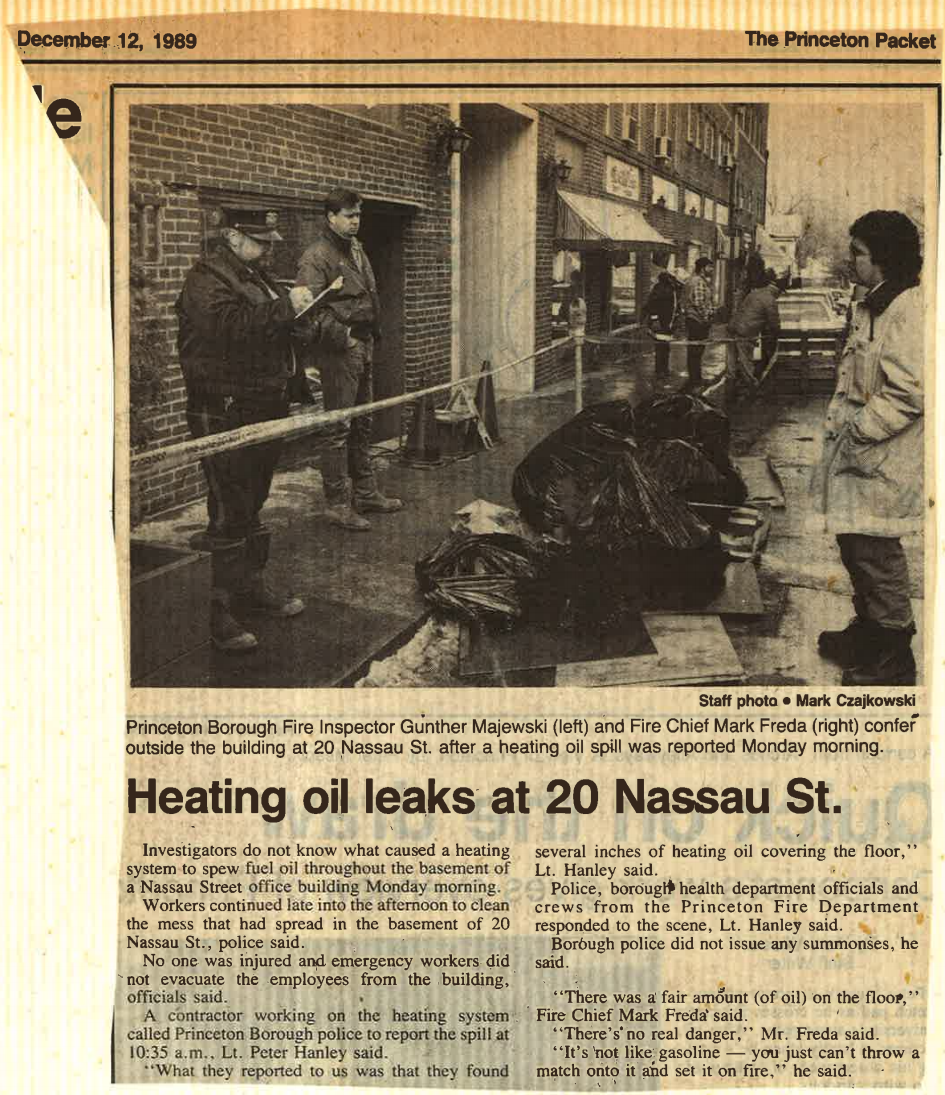 Princeton Packet
12 December, 1989
Heating oil leaks at 20 Nassau St.
Investigators do not know what caused a heating system to spew fuel oil throughout the basement of a Nassau Sheet office building Monday morning.
Workers continued late into the afternoon to clean the mess that had spread in the basement of 20 Nassau St., police said.
No one was injured and emergency workers did not evacuate the employees from the .building, officials said.
A contractor working on the heating system called Princeton Borough police to report the spill at 10:35 a.m., Lt. Peter Hanley said.
What they reported to us was that they found several inches of heating oil covering the floor," Lt. Hanley said.
Police, borough health department officials and crews from the Princeton Five Department responded to the scene, Lt. Hanley said.
Borough police did not issue any summonies, he said.
"There was a fair amount (of oil) on the floor," Fire Chief Mark Freda said.
"There's' no real danger," Mr. Freda said.
"It's 'not like gasoline — you just can't thrown match ontO it and set it on the," he said.
---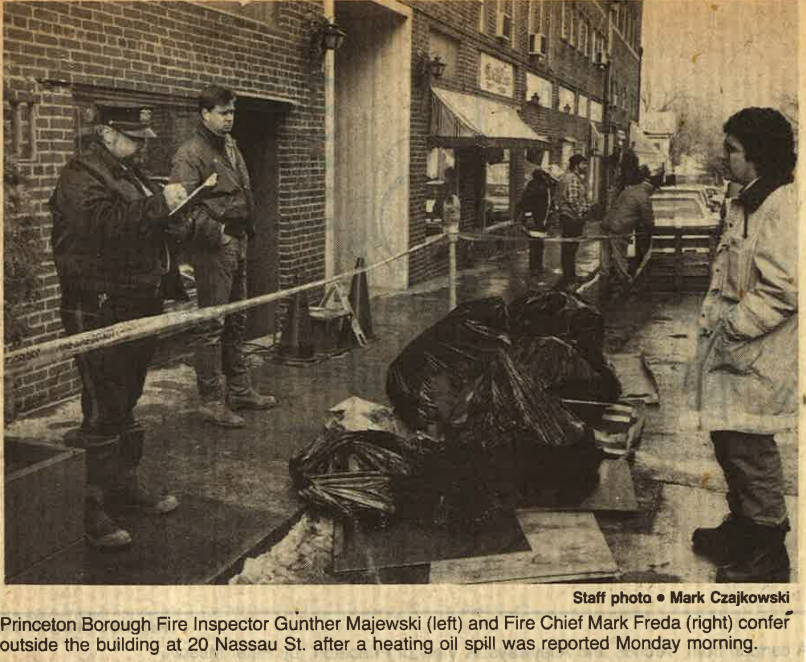 Staff photo • Mark Czajkowoski
Princeton Borough Fire Inspector Gunther Majewski (left) and Fire Chief Mark Freda (right) confer outside the building at 20 Nassau St. after a heating oil spill was reported Monday morning.