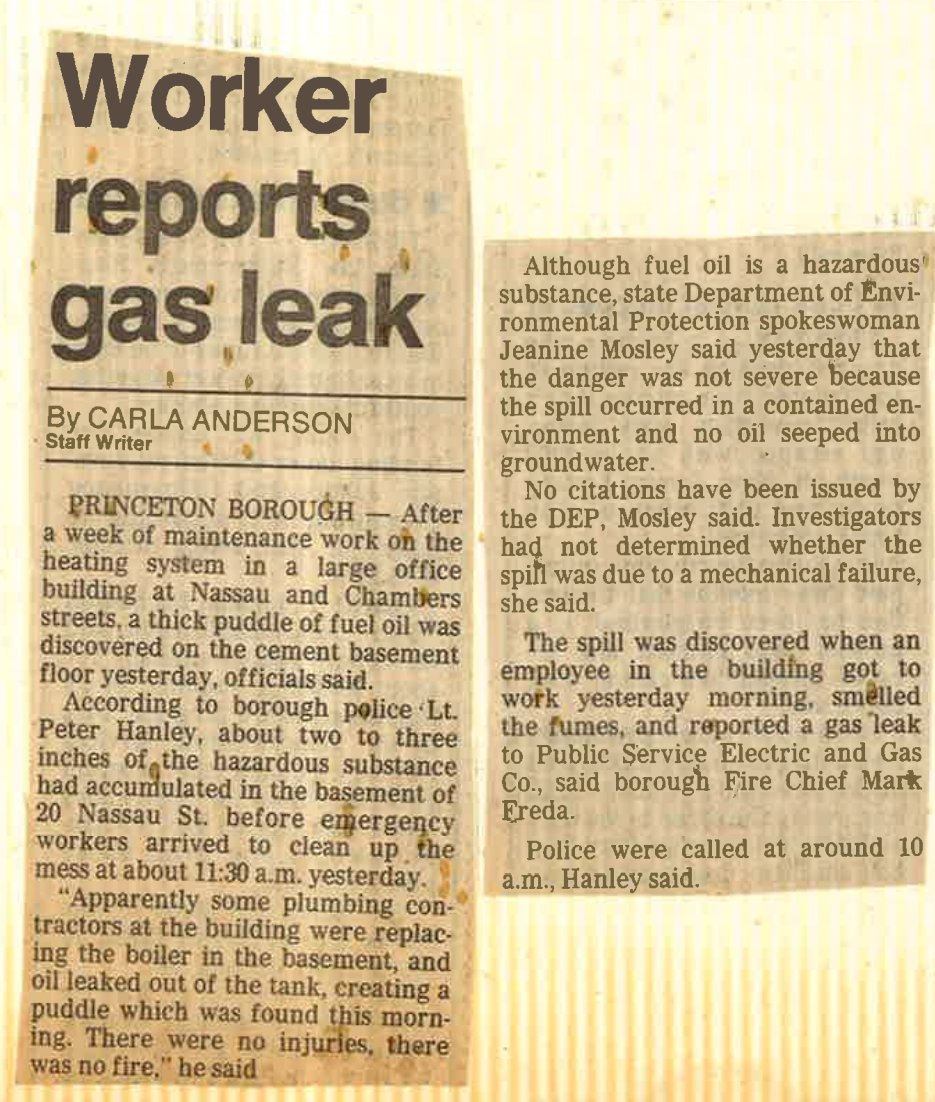 12 December, 1989 (~estimated)
Worker reports gas leak
By CARLA ANDERSON
Staff Writer
PRINCETON BOROUGH — After a week of maintenance work on the heating system in a large office building at Nassau and Chambers streets a thick puddle of fuel oil was discovered on the cement basement floor yesterday, officials said.
According to borough police Lt. Peter Hanley, about two to three inches of the hazardous substance had accumulated in the basement of 20 Nassau St. before emergency workers arrived to clean up the mess at about 11:;30 a.m. yesterday.
"Apparently some plumbing contractors at the building were replacing the boiler in the basement, and oil leaked out of the tank, creating a puddle which was found this morning. There were no injuries, there was no fire." he said.
Although fuel oil is a hazardous' substance, state Department of Environmental Protection spokeswoman Jeanine Mosley said yesterday that the danger was not severe because the spill occurred in a contained environment and no oil seeped into groundwater.
No citations have been issued by the DEP, Mosley said. Investigators had not determined whether the spill was due to a mechanical failure, she said.
The spill was discovered when an employee in the building got to wolit yesterday morning, milled the fumes, and reported a gas leak to Public Service Electric and Gas Co., said borough Fire Chief Mart Freda.
Police were called at around 10 a.m., Hanley said.