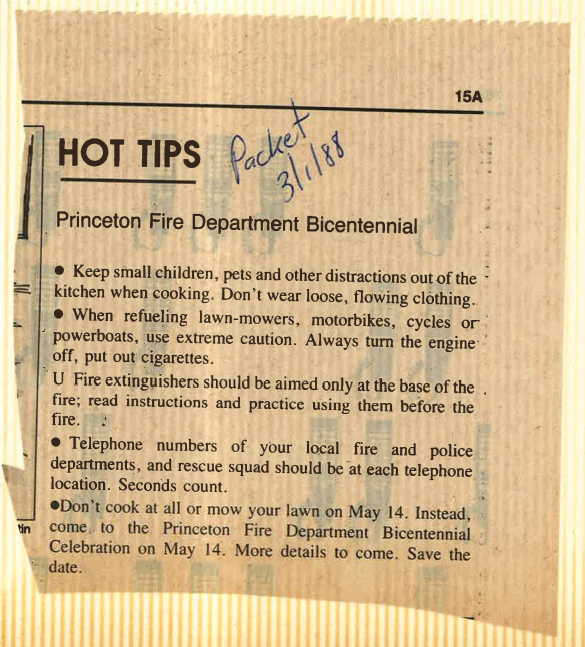 Princeton Packet
1 March, 1988
HOT TIPS
Princeton Fire Department Bicentennial
• Keep small children, pees and other distractions out of the – kitchen when cooking. Don't wear loose flowing clothing.
• When refueling lawn-mowers, motorbikes, cycles or  powerboats, use extreme caution. Always turn the engine off, pat out cigarettes.
• Fire extinguishers should be aimed only at the base of the firm read instructions and practice using them before the fire.
• Telephone numbers of your local fire and police departments, and rescue squad should be at each telephone location. Seconds count.
• Don't cook at all or mow your lawn on May 14. Instead, come to the Princeton Fire Department Bicentennial Celebration on May 14. More details to come. Save the date.