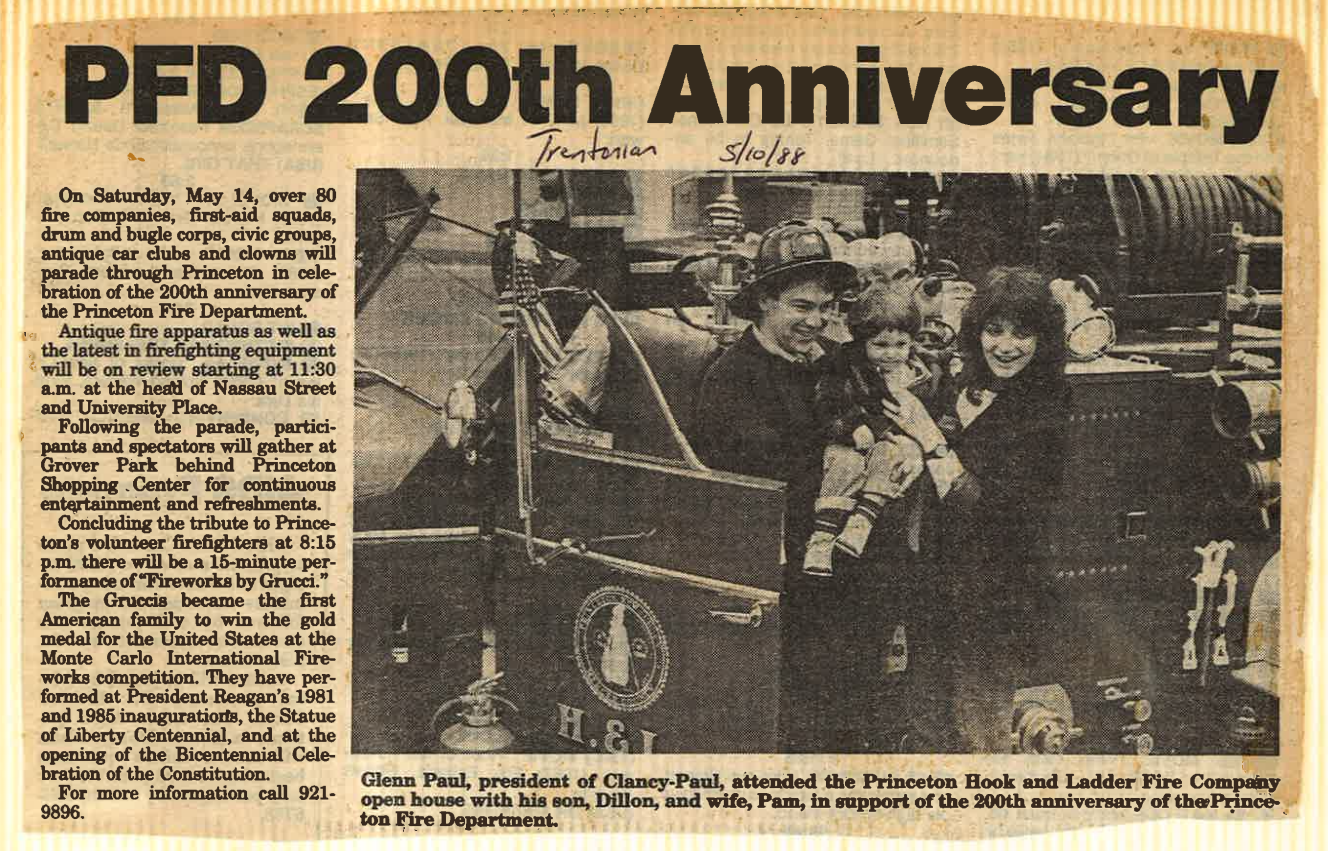 Glenn Paul, president of Clancy-Paul, attended the Princeton Hook and Ladder and Ladder Fire Company open house with his son, Dillon, and wife, Pam, in support of the 200th anniversary of the Princeton Fire Department.
Trentonian
10 May, 1988
PFD 200th Anniversary
On Saturday, May 14, over 80 fire companies, first-aid squads, drum and bugle corps, civic groups, antique ear clubs and clowns will parade through Princeton in celebration tithe 200th anniversary of the Princeton Fire Department.
Antique fire apparatus as well as the latest in firefighting equipment will be on review starting at 11:30 am, at the be of Nassau Street and University Place.
Following the parade, participants and spectators will gather at Grover Park behind Princeton Shopping Center for continuous entertainment and refreshments.
Concluding the tribute to Prince-tonk volunteer firefighters at 8:15 p.m. there will be a 15-minute performance or Fireworks by Grucci."
The Guccis became the facet American family to win the gold medal for the United States at the Monte Carlo International Fireworks competition. They have performed at President Reagan 1981 and 1986 inaugurations, the Statue of Liberty Centennial, and at the opening of the Bicentennial Celebration of the Constitution.
For more information call 921-9896.