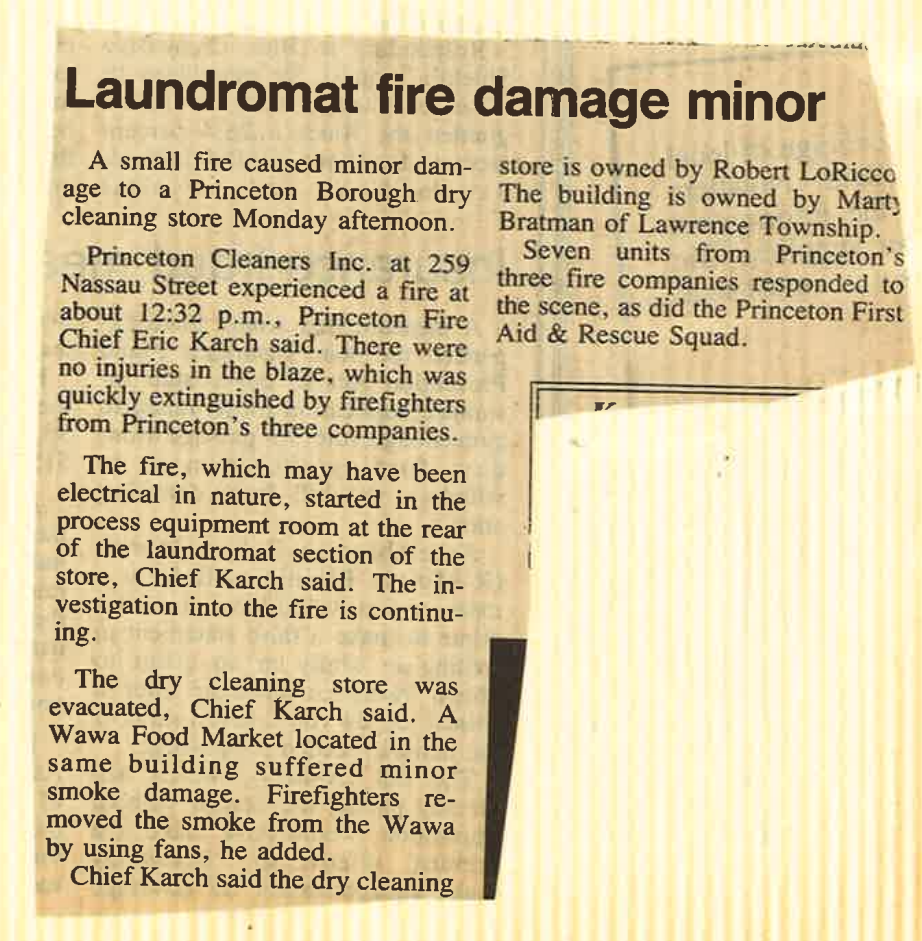 4 January, 1990 (~estimated)
Laundromat fire damage minor
A small fire caused minor damage to a Princeton Borough dry cleaning store Monday afternoon.
Princeton Cleaners Inc. at 259 Nassau Street experienced a fire at about 12:32 p.m., Princeton Fire Chief Eric Karch said. There were no injuries in the blaze, which was quickly extinguished by Firefighters from Princeton's three companies.
The fire, which may have been electrical in nature, started in the process equipment room at the rear of the Laundromat section of the store, Chief Karch said. The investigation into the fire is continuing.
The dry cleaning store was evacuated, Chief Karch said. A Wawa Food Market located in the same building suffered minor smoke damage. Firefighters removed the smoke from the Wawa by using fans, he added.
Chief Karch said the dry cleaning store is owned by Robert LoRicco. The building is owned by Marty Bratman of Lawrence Township.
Seven unts from Princeton's three fire companies responded to the scene, as did the Princeton First Aid & Rescue.