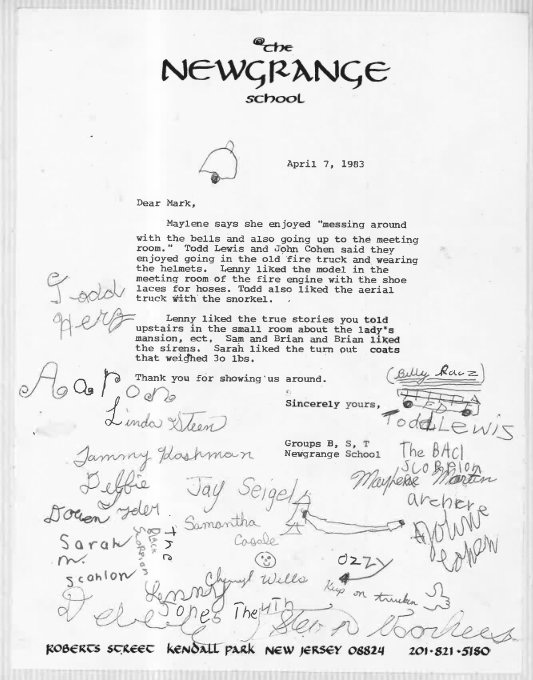 The Newgrange School
7 April 1983
Dear Mark,
Maylene says she enjoyed "messing around with the bells and also going up to the meeting room." Todd Lewis and John Cohen said they enjoyed going in the old fire truck and wearing the helmets. Lenny liked the model in the meeting room of the fire engine with the shoe laces for hoses. Todd also liked the aerial truck with the snorkel.
Lenny liked the true stories you told upstairs in the small room about the lady's mansion, ect. Sam and Brian and Brian liked the sirens. Sarah liked the turn out coats that weighed 30 lbs.
Thank you for showing us around.
Sincerely yours,
Groups B, S, T
Newgrange School