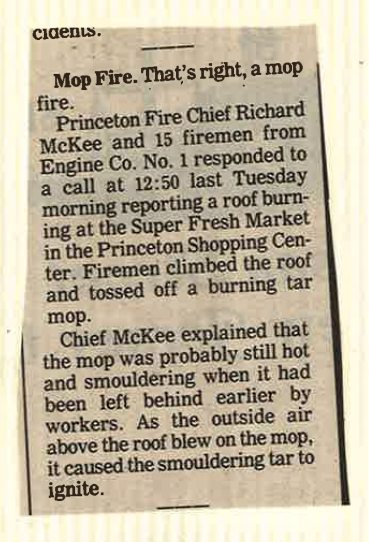 25 October, 1988 (~estimated)
Mop Fire
That's right, a mop fire.
Princeton Fire Chief Richard McKee and 15 firemen from Engine Co.No. 1 responded to a call at 12:50 last Tuesday morning reporting a roof burning at the Super Fresh Market in the Princeton Shopping Center. Firemen climbed the roof and tossed off a burning tar mop.
Chief McKee explained that the mop was probably still hot and smouldering when it had been left behind earlier by workers. As the outside air above the roof blew on the mop, it caused the smouldering tar to ignite.