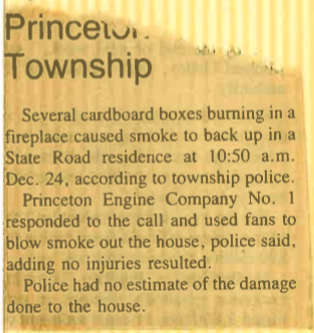 25 December, 1985 (~estimated)
Princeton Township
Several cardboard boxes burning in a fireplace caused smoke to back up in a State Road residence at 10:50 a.m. Dec. 24, according to township police. 
Princeton Engine Company No. I responded to the call and used fans to blow smoke out the house, police said, adding no injuries resulted. 
Police had no estimate of the damage done to the house.