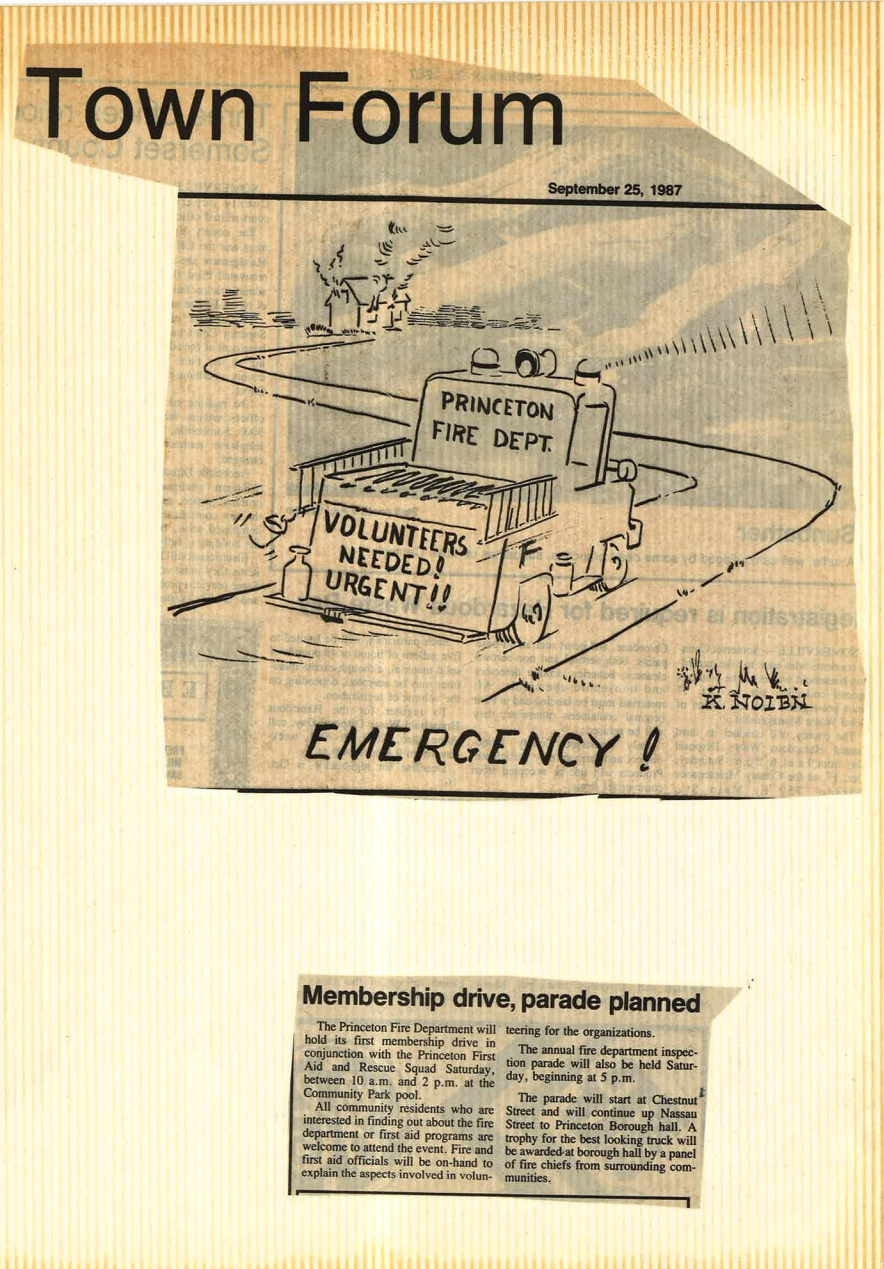 Town Topics
25 September, 1987
Membership drive, parade planned
The Princeton Fire Department will hold its first membership drive in conjunction with the Princeton First Aid and Rescue Squad Saturday, between 10 a.m. and 2 p.m. at the Community Park pool.
All community residents who are interested in finding out about the fire department or first aid programs are welcome to attend the event. Fire and officials will be on-hand to explain the aspects involved in volunteering for the organizations.
The annual fire department inspection parade will also be held Same day beginning at 5 p.m.
The parade will start at Chestnut' Steer and will continue up Nassau Street to Princeton Borough hall. A trophy for the best looking tuck will be awarded at borough hall by a panel of fire chiefs from surrounding communities.